Maybe you're thinking, "Hey, maybe it's time I treat myself or some I love to some Shovel Knight merchandise." If so, you're in luck, as Fangamer has revealed two Shovel Knight clothing pieces, along with an old shirt design coming back. 

Fans can grab a new t-shirt featuring a bright colorway, "Knight Time!," while the "Snow Shoveled" scarf also features a bright blue look. Also available is the old shirt design "Shoverly." All items are $24, and the "Knight Time!" t-shirt comes with a free Spore Knight bonus sticker.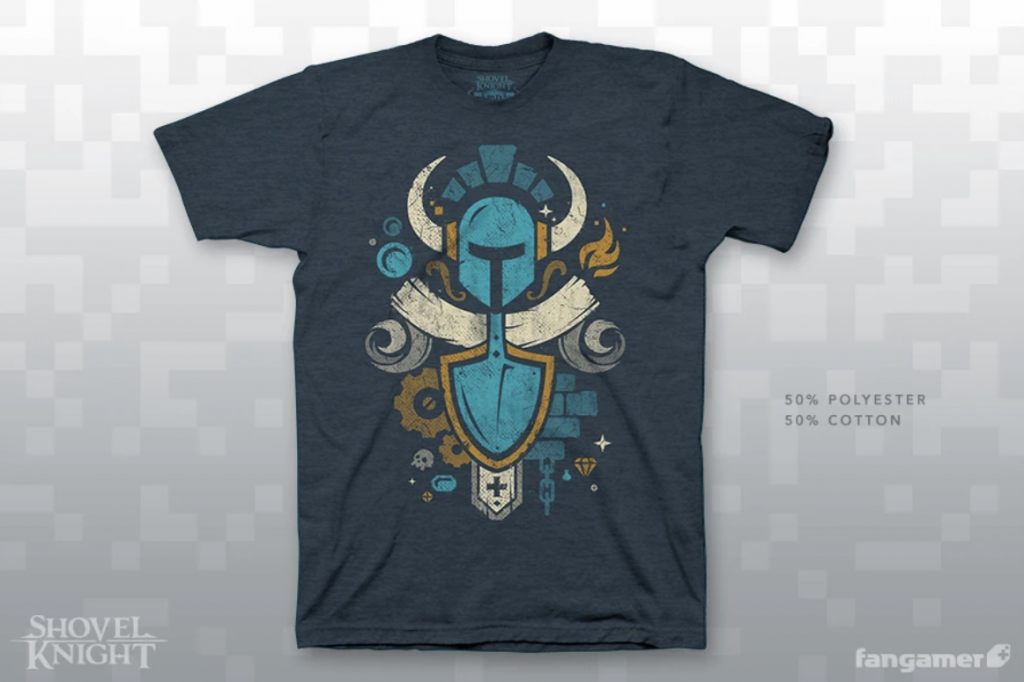 The scarf is ironic because, well, winter's almost over. But hey, we'll take it.
Leave a Comment