We all heard this week's news about Super Mario Legos, but what about our good friend Sonic? Well, fans may be in luck, as an avid fan of the Blue Blur has created a Sonic the Hedgehog Lego set and submitted it to Lego Ideas.
The set features Eggman's giant Death Egg Robot, as seen in Green Hill Zone in Sonic Mania. Additionally, the set comes with a small slice of Green Hill, a Sonic minifigure that takes after the design from Lego Dimensions, seven Chaos Emeralds, and a Crabmeat Badnik.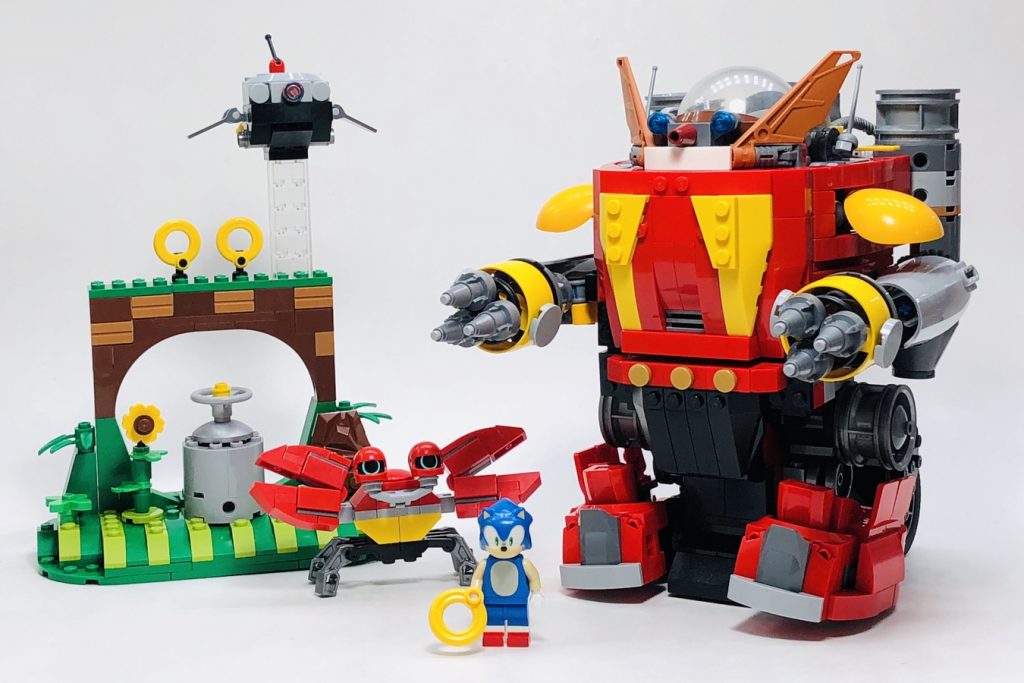 The creator, victorvey300, said the play features of the set include rotating drills, and mechanical walking and punching.
Now, since this is a user-submitted creation to Lego Ideas, the post needs 10,000 supporters to potentially move forward. It currently has 1,277 supporters with 237 days to go. Hopefully this sweet Sonic creation can become a reality!
Leave a Comment