There's a beautiful kind of magic that comes when two childhood favorites blend together, and for many that's exactly what the just-announced Lego Super Mario collaboration is — magic. Speaking personally, these are some of my favorite toys and favorite games coming together; and based on previous partnerships Lego has held, we have a lot to look forward to. 

Of course, all we know is based on a brief teaser, showing Mr. Video Game Himself rendered in a Lego style that hasn't been seen before. He appears to have a light-up toothy grin for a mouth, eyes, and a Question Mark panel on his chest, stud caps for overall buttons, as well as a few brick blocks (made with existing brick bricks) and a Question Mark Block showing up briefly. Based on the sound quality, it may be making noise as it cycles (think Mario Kart item boxes), though nothing appeared other than said Question Mark. 
It's a highly unique figure, straying from the minifig standards and leaving a lot to the imagination. Some other rumors seem to indicate we'll see several different sets, and while it is possible they could all deal with this style of Mario, I find it more likely this is a one-off sort of special that's sure to get collectors' heads turning.
So what does that leave for the rest of the partnership? Time for some purely speculative thinking for what Lego Super Mario will be. 
Sets
Lego typically likes to offer a wide variety of options for their themed sets, ranging from relatively affordable ($10-$15) to extremely expensive ($100+). I see no real reason for Lego and Nintendo to not continue this tradition. 
Budget Sets
Smaller sets could include a minifig or two, a buildable enemy like a Goomba, Koopa Troopa, or Piranha Plant, and a small set piece like the iconic green warp pipe. I would imagine a set like this could retail for around $15 and give Mario and Lego fans on a budget a good jumping off point.
Midrange Sets
This is where things can start to get interesting! A midrange Lego set can range in price from $30-$80 and typically includes quite a bit more than the smaller options. For these, I could imagine Nintendo giving us more complex builds like Bowser's Airship, more detailed stage sets with loads of enemies and set pieces — and maybe even a Mario Kart themed racetrack.
Premium Sets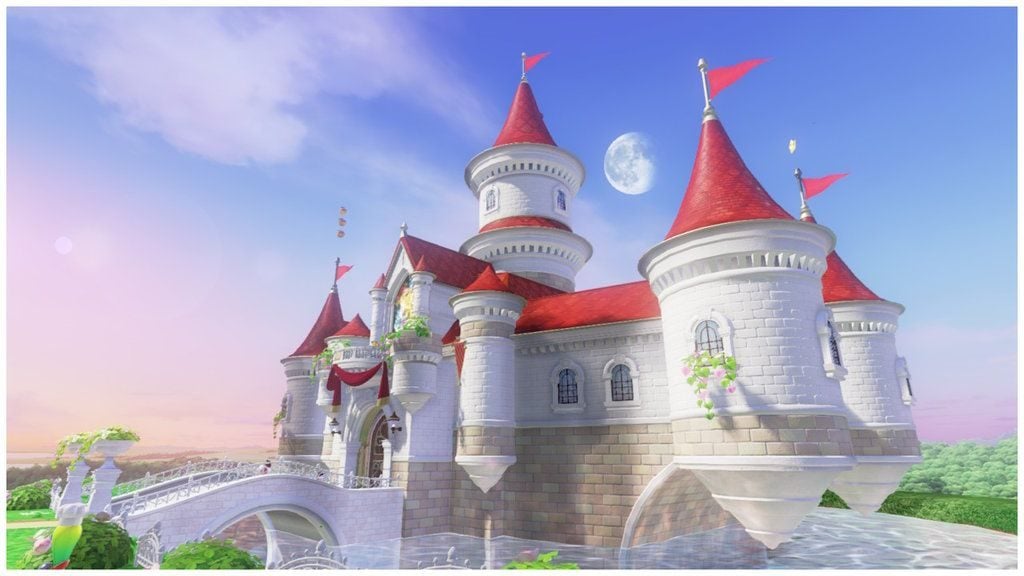 Here's where Nintendo and Lego can really flex their creative muscles. These sets could range in price from $100-$400, and if I had to guess, would be castle themed. Princess Peach's Castle could be an absolutely incredible build, complete with loads of minifigs of Mario, Peach and Toad; and be chockfull of rooms to explore. Judging by prices we've seen on similar castle sets (like the $350 Disney Castle released a few years back), something like this will most definitely not be cheap. Bower's Castle could also be an option too, similar in scope, but featuring loads of series villains and iconic bad-guy set pieces!
Mini Figure Series
You can't have Lego sets without minifigs! Obviously, it would make sense for Mario, Luigi, Princess Peach, and Bowser to get their own figs alongside building sets, but Lego could also opt to release loads of additional characters via blindbag. Lego's blindbad minifig collections have featured characters from Disney, Batman, and even the Simpsons, so a collection like this would make a lot of sense. If blindbags do become a reality, expect Mario characters like Wario, Daisy, Waluigi, and more to join the party!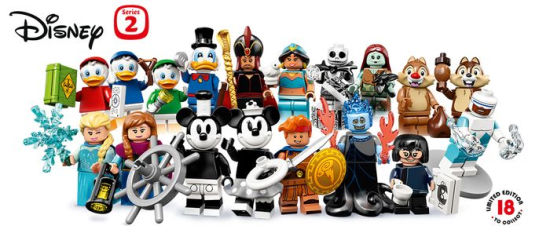 Game 
Finally, let's talk about that teaser trailer Nintendo released earlier. While the image clearly showed a Lego version of Mario, he definitely wasn't a minifig! From what we could gather, Mario appeared to have small screens in place of his eyes and mouth, and quite a large screen in his chest. The figure appears to be standing on a button of some sort in the shape of a Question Block. The most likely answer to what this mystery set item could be would be a game of some sort. Perhaps it could be a board game similar to Funko's recently released Funkoverse series, or more intriguing yet, perhaps it can communicate with a Nintendo Switch directly! Could this be the next evolution of Lego Dimensions? A companion to a new installment of Mario Party (Lego Mario Party, anyone?), or something different altogether? Only time will tell!
What ultimately comes out of this Lego and Nintendo partnership is yet to be seen, but judging by the track records of the two companies, whatever awaits us is sure to be amazing. Stay tuned to Nintendo Wire for more Lego x Mario news as it comes in!
Leave a Comment