Video game retailer GameStop has named former Nintendo of America President Reggie Fils-Aimé to its board of directors to help the company make a "turnaround."
Also joining Fils-Aimé on GameStop's board of directors are Bill Simon and J.K. Symancyk; Simon has 30 years of experience in executive roles for retail brands while Symancyk is the president and chief executive of PetSmart.
The three will work in tandem to "provide expertise to help turn [GameStop's] struggling business back toward profitability."
"The board refreshment and governance enhancements announced today represent an important milestone in GameStop's transformation as we continue to evolve the company's business strategy for long-term success," GameStop chief executive George Sherman said in a press release. "We are pleased to welcome Reggie, Bill, and J.K. to the board. They are each highly qualified and bring significant, relevant experience to our turnaround. We look forward to immediately benefitting from their expertise and perspectives as we navigate the evolving gaming and retail environments, execute on our strategic initiatives and prepare the Company to maximize value-creation associated with the next generation of console launches later this year."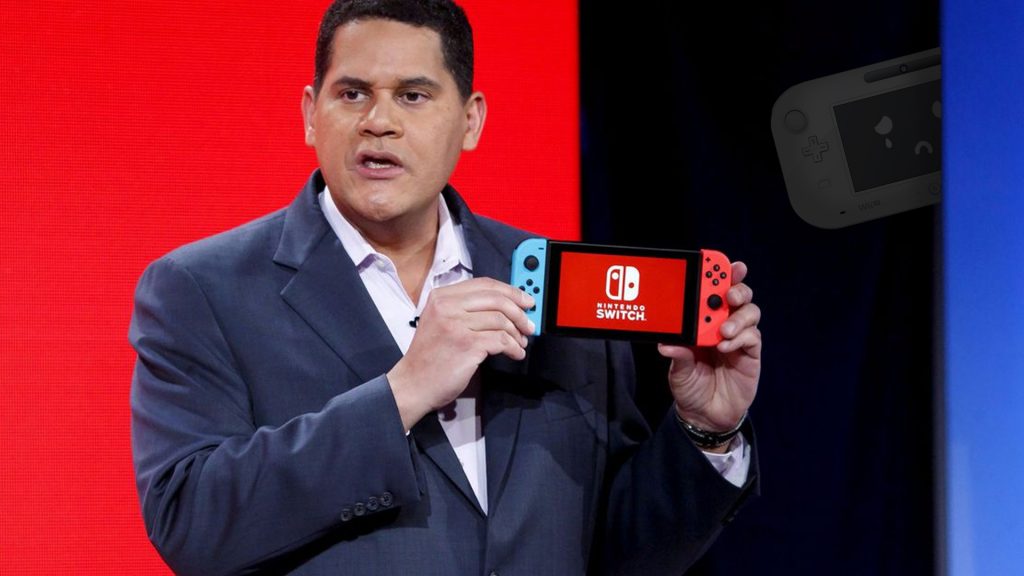 At the same time, four board members — Dan DeMatteo, Gerald Szczepanski, Larry Zilavy, and Steve Koonin — will also be leaving their roles at GameStop later this year.
Fils-Aimé's appointment to the GameStop board of directors will become effective on April 20th, 2020.
On Twitter, Fils-Aime tweeted about he news, sharing his excitement about joining the corporate board:
The gaming industry needs a healthy and vibrant @GameStop. I look forward to being a part of @GameStopCorp Board and helping to make this happen. https://t.co/pYWFGZ9XKj

— Reggie Fils-Aime (@Reggie) March 9, 2020
Reggie Fils-Aimé was the president of Nintendo of America for 15 years, beginning in 2006 and lasting until this retirement in 2019; since then, he's appeared at The Game Awards 2019, hosted his own keynote at events like SXSW 2020, and has spoken as a guest lecturer at Cornell University (where he was humorously asked the question on everyone's mind, "Where's Mother 3?!").
Recently, GameStop has suffered several underperforming sales quarters, with up to 200 store closures announced for just last year alone.
Perhaps one of Fils-Aimé's first initiatives as part of the store's board of directors will be helping negotiate a GameStop exclusivity deal for sales of a Mother 3 Nintendo Switch port.
What're your thoughts on Reggie's appointment? Let us know in the comments!
Leave a Comment