A new month has arrived and that means another Funko figure is on the way! The latest addition to the An Afternoon with Eevee & Friends line is bringing Vaporeon to the spotlight in just one week.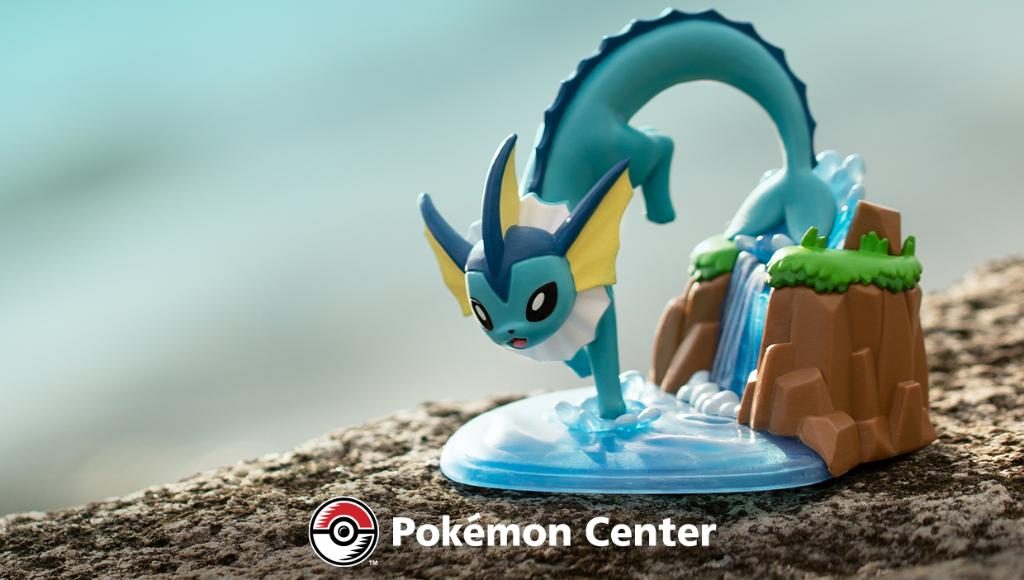 This Water-type will be splashing into all our lives on March 10th at 9 a.m. PT over at the Pokémon Center. The adorable figure shows Vaporeon jumping around in a water setting consisting of a little waterfall and pond — very playful and perfectly fitting for spring! Its delighted expression will no doubt give all owners of this figure that hopeful feeling for good weather in the coming weeks.
Excitingly, now that this second figure in the Eevee series has been revealed, we have a new look at the large display of all the figures planned for release.

It goes without saying that we're looking forward to watching this scene come to life more and more every month as new figures are revealed. Stay tuned, as we'll keep you up to date on the latest happenings for the An Afternoon with Eevee & Friends series!
Leave a Comment