Thanks to the first-ever Community Day vote for Pokémon GO, we know that Rhyhorn is the 'mon of choice for February's event. It'll be kicking off this Saturday, February 22nd, from 11:00 a.m. to 2:00 p.m. local time in the northern hemisphere. Events in the southern hemisphere will start that same day at 3:00 p.m. and will wrap up at 6:00 p.m. local time.
You'll be able to spot the Ground- and Rock-type Pokémon more frequently in the wild and in Raids. And remember, there's a chance you may come across a Shiny Rhyhorn (or a few, if you're lucky)! Evolve the 'mon into Rhydon and then Rhyperior during Community Day or up to two hours after the designated times, and the final form will know the event exclusive Rock-type Charged Attack Rock Wrecker move.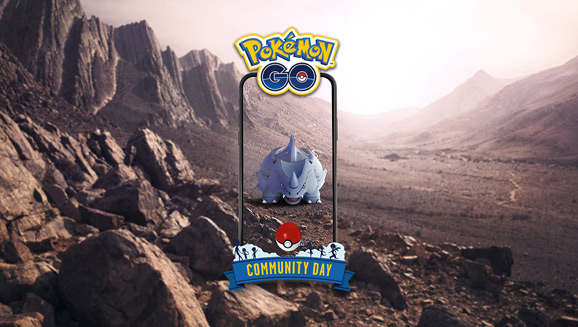 Per usual, a number of other bonuses will be present throughout the event. Lure modules will last three hours, and you'll earn 3x the amount of Stardust when catching Pokémon.
Knowing the community was able to take part in choosing this month's featured Pokémon makes this outing extra special! Hopefully this is the first of many opportunities where Trainers can participate in picking the Pokémon under the spotlight.
Leave a Comment