With the eve of the Sonic the Hedgehog movie release here, it's time for fans to race into action — and Build-A-Bear is ready for the hype! Just today, the plush toy company has announced that an all-new Sonic plush is available both in stores and online, along with a variety of different clothing themed to the famous Blue Blur.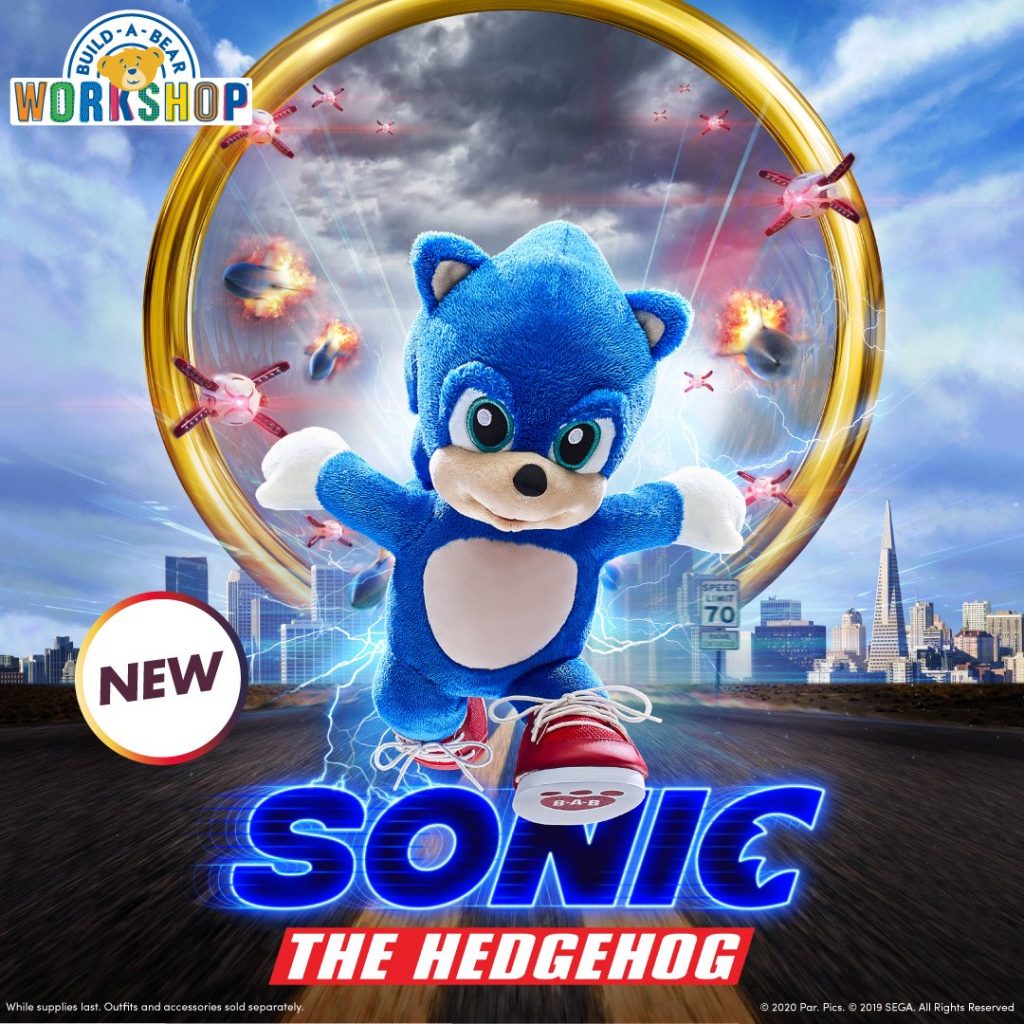 Here's the general description of the plush directly from Build-A-Bear:
Go on a rip-roaring adventure with Sonic the Hedgehog! This action-packed Sonic stuffed animal is a whole new speed of a hero with its blue fur, plush spikes and red paw pads. Try to keep up by adding outfits, sounds and accessories to complete your collection!
Sonic is available in a variety of ways online. You can order the plush separately or inside the following sets:
Each option offers its own, unique set of goods alongside the plush. Make sure to check out each page to view the full description of the product and its accessories.
Speaking of accessories, a number of separates are available to pick up, and a few other Sonic themed sets are included in the bunch:

Of note here are the Happy Hugs Teddy Sonic the Hedgehog Gift Set ($27.02) and the Playful Pup Sonic the Hedgehog Gift Set ($38) that include plushes sporting Sonic wearables. Cute and perfect to bring along to viewings of the Sonic movie that'll be in theaters tomorrow!
Make sure to check out all the new Sonic items at Build-A-Bear to get the details and to view even more images of all the colorful items.
Leave a Comment