Update: Pre-order the Kirby's Dream Land Dreamstalk – Tree in Dreams – Set (6 pieces) for $43.99 at Play-Asia. Save 5% when using the code NINWIRE at checkout!
---
Though I'd sooner point to its followup if you could only pick one, Kirby: Triple Deluxe was a lovely treat of a game back on 3DS. Central to that game was the Dreamstalk, a gargantuan plant that lifted Kirby high up above the clouds into Floralia. Now that imagery is getting a fresh take with the Kirby Tree in Dreams figure collection from Re-Ment.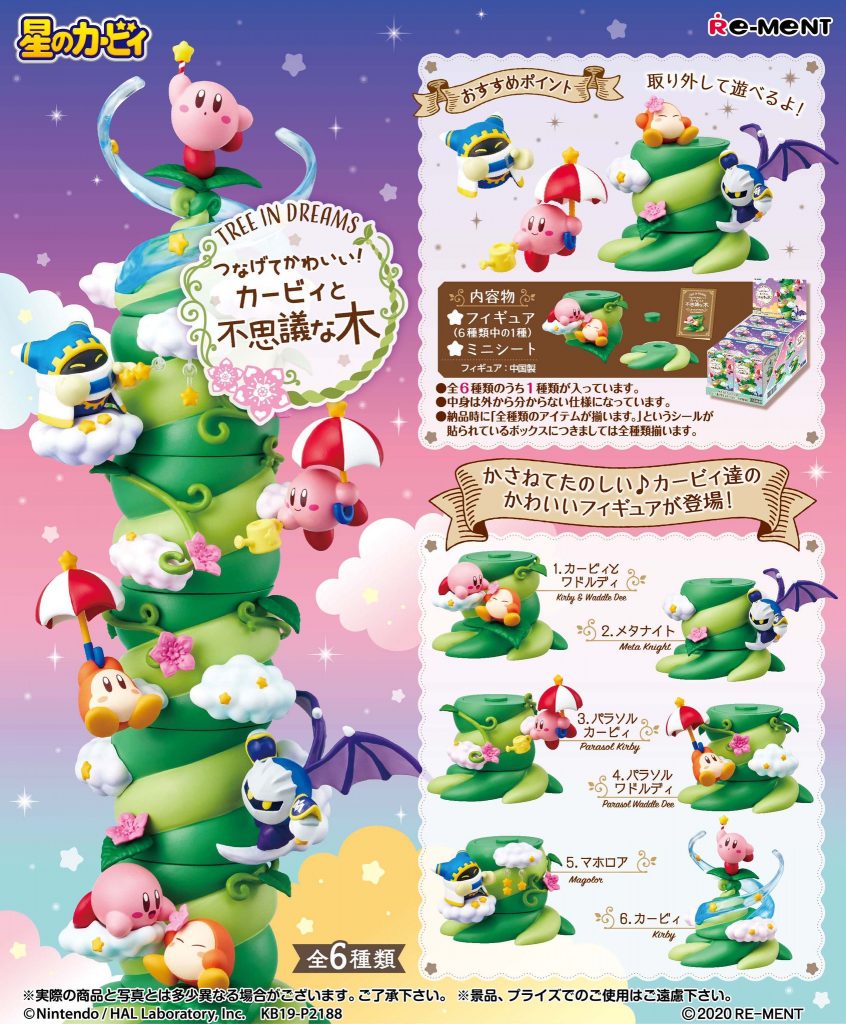 While this may not exactly be the Dreamstalk (and poor Taranza's been passed over in place of Magolor), the inspiration is clear. These random figure boxes will give you a piece that can then be stacked with others to make one, tall display! Meta Knight and Waddle Dee are coming along as well, but only Kirby can rightfully take the very top.
These will be sprouting up in Japan this May, with previous Re-Ment Kirby products making their way to Play-Asia as full sets. Be on the lookout for potential import details in the near future.
Leave a Comment