Universal Studios Japan has announced a fun way to potentially win a trip to Super Nintendo World Osaka: starting Friday, February 7th at 8:00 a.m. PT, you can reserve a spot to compete in the Super Nintendo World Challenge. That content will happen on February 19th from 9:00 a.m.-6:30 p.m. in Grand Central Terminal in New York City. 
To snag a reservation, you'll want to be quick, as there are only 1,152 spots available. The good news, though, is the odds of winning are 1:192, which aren't terrible considering the prize at stake.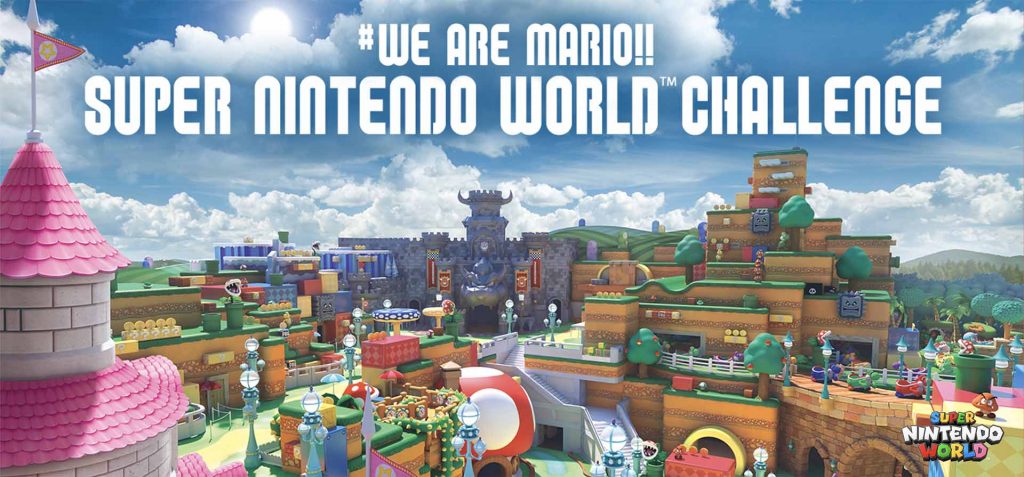 The game itself will consist of putting on Mario's glove and punching suspended "? blocks" to earn coins. At the end of the session, there will be a message stating whether or not you're a grand prize winner. 
Speaking of, here are all the nitty-gritty Super Nintendo World Challenge details: 
There will be a total of eight grand prize trips given out 

Grand prize is valued at $5,500 and includes airfare and tickets to Super Nintendo World Osaka for two people

Getting to NYC is out of your own pocket

Registration open to US and Canadian residents (Quebec excluded)

Ages 13+ only
Overall, it does seem like this is a randomly selected contest, keeping the odds for everyone the same. If you plan on attending and snag a reservation, please reach out, as we'd love to share your story! You can also check out the official Twitter account to keep up with the latest details, and we'll be sure to keep you in the loop too.
Leave a Comment