As a franchise, Pokémon is no stranger to all sorts of merchandise, with new apparel, toys, and houseware getting introduced worldwide on a monthly basis. Still, it's nice to see new ideas come from manufacturers. Most recently, jewelry specialist U-Treasure has revealed that a new necklace themed to Electric-type Pokémon will release in Japan. The piece of jewelry features the likes of Pikachu, Pichu, Dedenne, Pachirisu, and others — bringing cuteness to those lucky enough to pick up the necklace.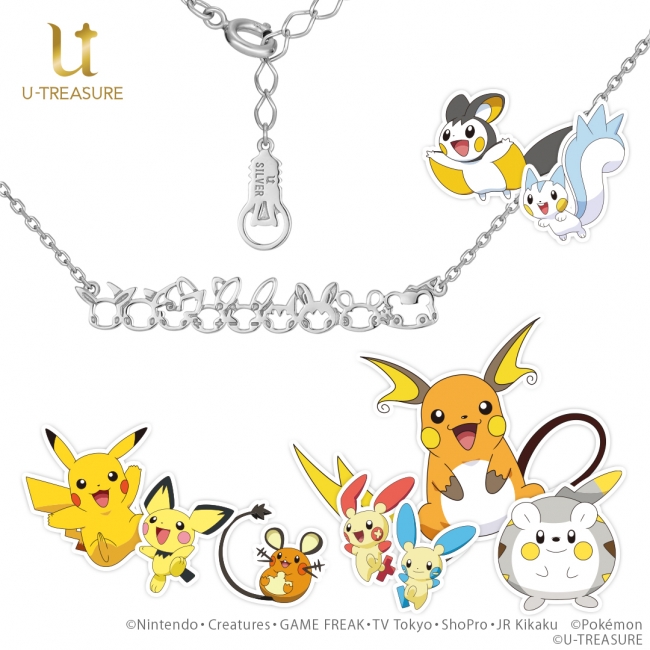 The overall design of the linked silhouettes is subtle, yet lovely, giving off a really beautiful and refined appearance. Two variants will be available, with the 18K yellow gold version retailing for 55,000 yen and the silver necklace priced at 12,100 yen.
Pre-orders for the Electric-type necklace have officially opened up in Japan today. It's unlikely that it'll become available in North America so you may need to search out a retailer overseas if you're interested in this gem.
---
Via: NintendoSoup
Leave a Comment