Master craftsman of carved wooden skateboards Bear Walker is teaming up with the Pokémon Center to bring fans a new series of products. The first collection will offer five 29″ skateboards, all of which are limited edition. Each board will feature a popular Pokémon. Check 'em out: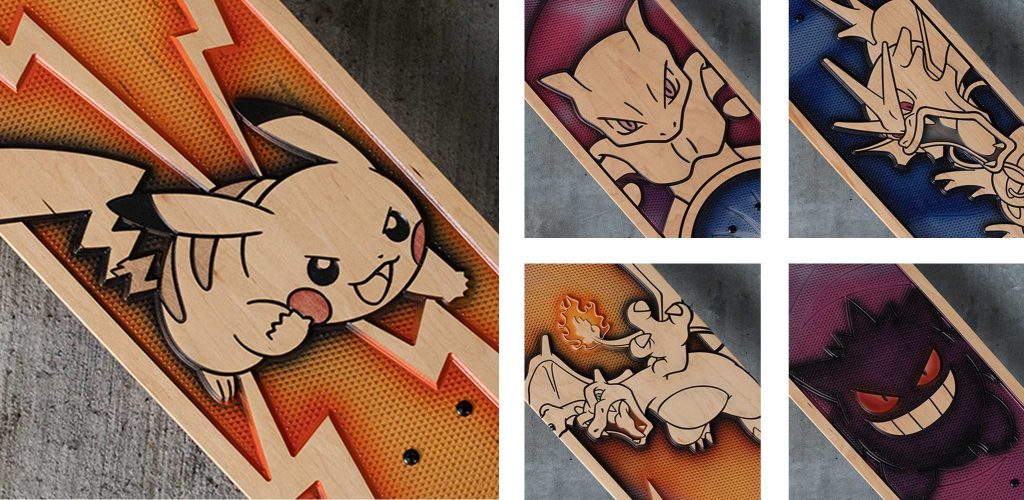 The preview showcases Pikachu, Charizard, Mewtwo, Gyrardos, and Haunter — a fantastic lineup of powerful Pokémon from the franchise. While the designs show off colorful and dramatic detailing surrounding the 'mon, the sleek woodwork is still the prominent focus. Such a fantastic artistic display for those looking to add some extra flair to any environment.
The skateboards are not yet available to purchase, but you can learn more about the series as more information becomes available by signing up for updates.
Leave a Comment