Indie platformers on the Nintendo Switch aren't exactly uncommon. So seeing another one pop by my desk isn't the most noteworthy thing, but hey, news is news! Let me just write while I take a big sip of water here, as I read off that classic '90s style collectathon Regina & Mac is coming to — *spittake* the Wii U?!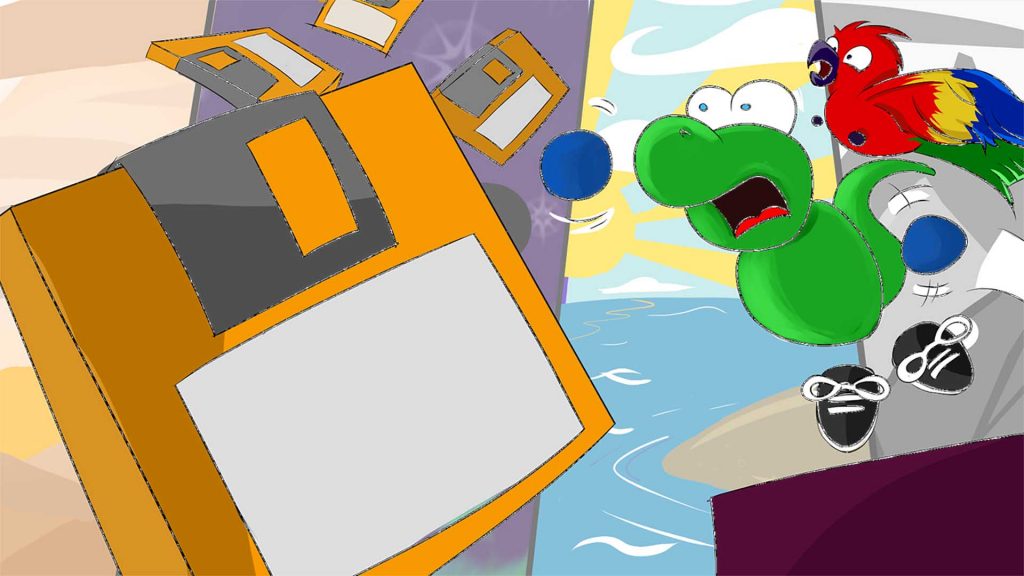 Yes, this Banjo-Kazooie inspired platformer is not arriving on the populated, highly-competitive Switch, but rather the comparatively barren Wii U. It's certainly an eye-catching strategy to distinguish itself from the pack, but considering the difference in install bases it seems like a risky move to try and pull off. Regardless, here's a press release:
Join the macaw Regina and the tyrannosaurus Mac on their adventure as they try to escape a lifeless research lab. The only way out? To find the golden Floppy discs on which the memory of the lab's computer system U64 is stored so that it can help the duo to find an exit. Regina & Mac is a 3D platformer that stands in the tradition of the classics from the late 90s and offers a fair challenge even for genre aficionados.
The game releases next week for $10, so if you want to dust off your old Wii U and give it a whirl out of curiosity, then by all means.
Source: GoNintendo
Leave a Comment