The North American Pokémon Center is already gearing up for the next big holiday: Valentine's Day! Romance, sweets, gifts, lots of pink and red… Are you prepared? If you're still pondering what to get that special someone, there are a few new options you can consider.
Let's begin with the most adorable new product first: the Eevee Sweet Choices Pokémon Pin Box Set. In this pack, you'll receive nine pins inside a super lovely heart-shaped box. The pins come in sweet candy designs, all inspired by Eevee and its eight Eeveelutions (Vaporeon, Jolteon, Flareon, Espeon, Umbreon, Leafeon, Glaceon, and Sylveon).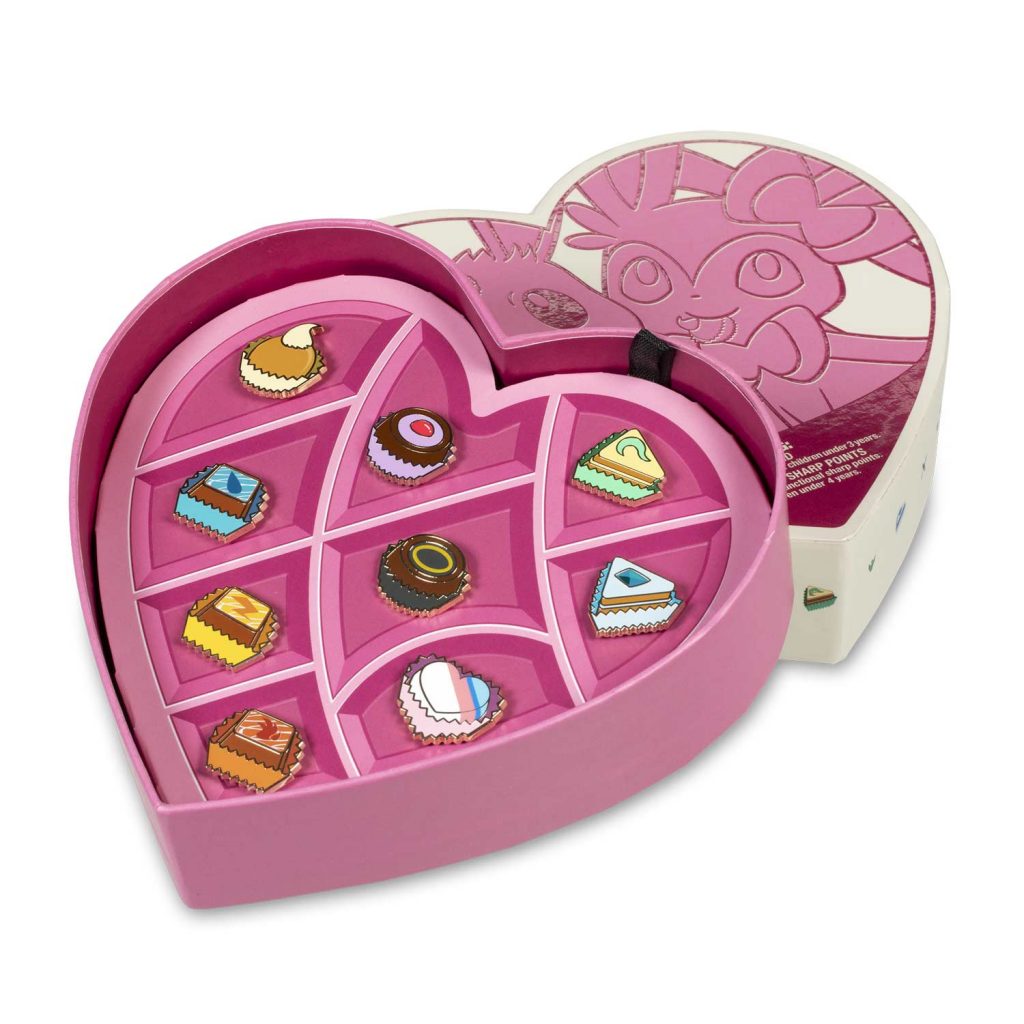 Priced at $49.99, this unique gift is perfect for fans of Eevee!
Up next are the Pins & Greeting Card and Sweet Choices Playmat — for all the people who love playing the trading card game. The card will cost you $14.99 and includes a decorative piece for gifting and/or display. As if the colorful exterior wasn't enough (the inside is blank so the gifter can include a personal message), two pins are also included: Eevee and Sylveon.

The playmat is also donning cute Eevee and candy print, so even if the recipient isn't a huge TCG player, the mat will serve as a pretty piece of decor for desks and tables. You can order the playmat for $25.
That's it for now, Trainers. We'll be sure to let you know if any other goods are added to the Eevee Sweet Choices collection at the Pokémon Center as Valentine's Day creeps closer!
Leave a Comment