One of the most tempting sights across Japan is the stacks on stacks of plushes and prizes waiting behind lotteries and crane games. I just don't have it in me to put my cash and skills on the line for those, but lucky for me and other Kirby fans, there's another option for some merch. If you want a taste of something sweet that's more of a guarantee, then it looks like Banpresto's got your number.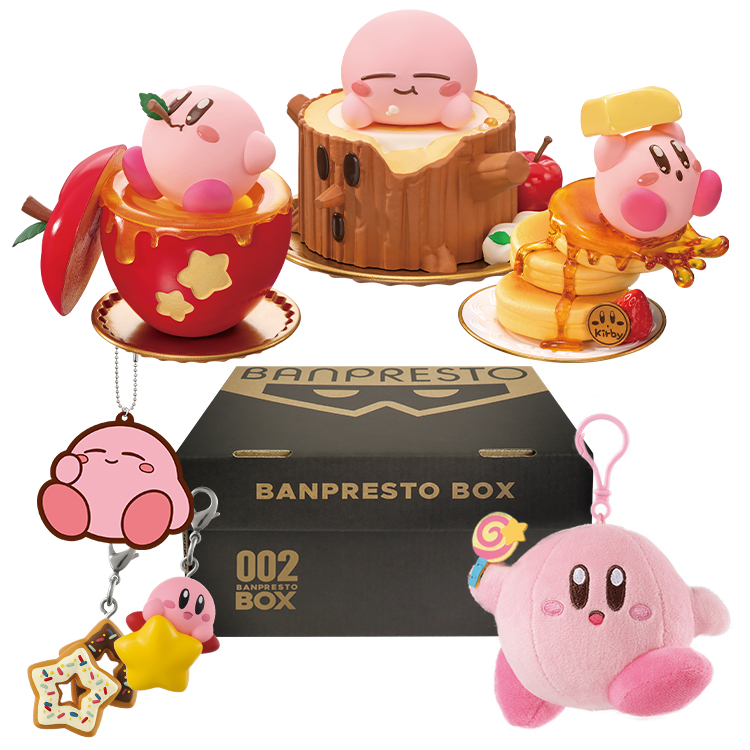 Available via pre-order 'til February 16th, the Kirby's Dolce Collection box puts a batch of items together for $29.99. No need to manipulate a claw or pull a lucky number, for a flat rate you'll have all this Dream Land goodness shipped straight to you later this year. Included are three pieces of the Kirby Paldolce collection, showing the pink, puffy, and powerful hero indulging in a few dessert dishes. You'll also get a few keychains, and a mascot sized plush — all centered on sweet treats.

For a limited time, they'll even waive the shipping cost. Ordering today and tomorrow (January 6th and 7th) will have these arrive sometime in July 2020 at no extra cost, save tax. It's a way off from now, but if you want to save a bit, it could be worth the early order. As mentioned, orders will be open until mid-February and are set to arrive this July.
Leave a Comment