As the end of the year rapidly approaches, Niantic is making sure to provide with lots of gifts and fun things for the holidays. In a recent post to the official Pokémon GO blog, the company has outlined everything that's going on in the month of December alone— and it's a LOT. Between new Legendary Pokémon appearing and old ones making a return, to new avatar items and a special Community Day event, there's a lot to be excited about if you're one of many Pokémon GO fans out there.
New Field Research
The first of many new things happening — a brand new Special Field Research will be launching this month, titled A Challenging Development. Riding off the coattails of the last Special Field Research, Looming in the Shadows, this set of tasks also has everything to do with Team GO Rocket and fighting Giovanni.
This Special Field Research will revolve around taking down the evil team of Pokémon GO, and if you're able to fight and defeat Giovanni himself, you'll even get the chance to catch Shadow Zapdos!
New (and Old Pokémon)!
There's lots going on with available Pokémon this month, too! You'll find the next of the Swords of Justice trio, Virizion, will be making its Pokémon GO debut in five-star raids this month, starting December 17th, 2019, at 1:00 p.m. PST and through to January 7th, 2020.
Virizion is a Grass- and Fighting-type Pokémon, so make sure to have strong Fire- and Psychic-type Pokémon and attacks to prepare and take it down.
Also in Raid news, Lugia and Ho-oh are making a return for a Special Raid Weekend! From December 20th, 2019 at 1:00 p.m. PST to December 23rd, 2019 at 1:00 p.m. PST, both these Legendary Pokémon will be available in five-star Raids. If you're missing either of these Pokémon for your Johto Pokédex, now would be the perfect time to finally fill in those entries!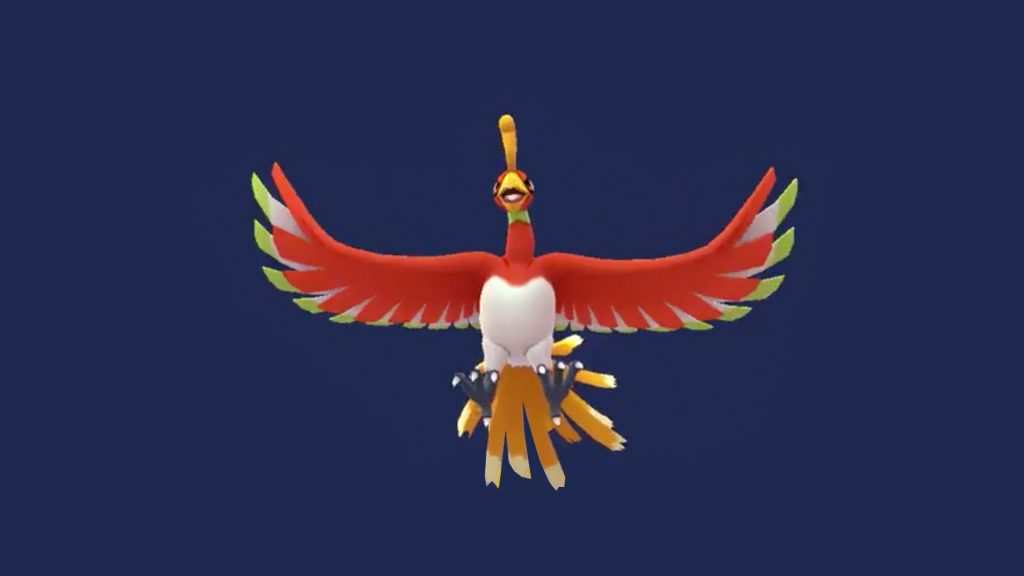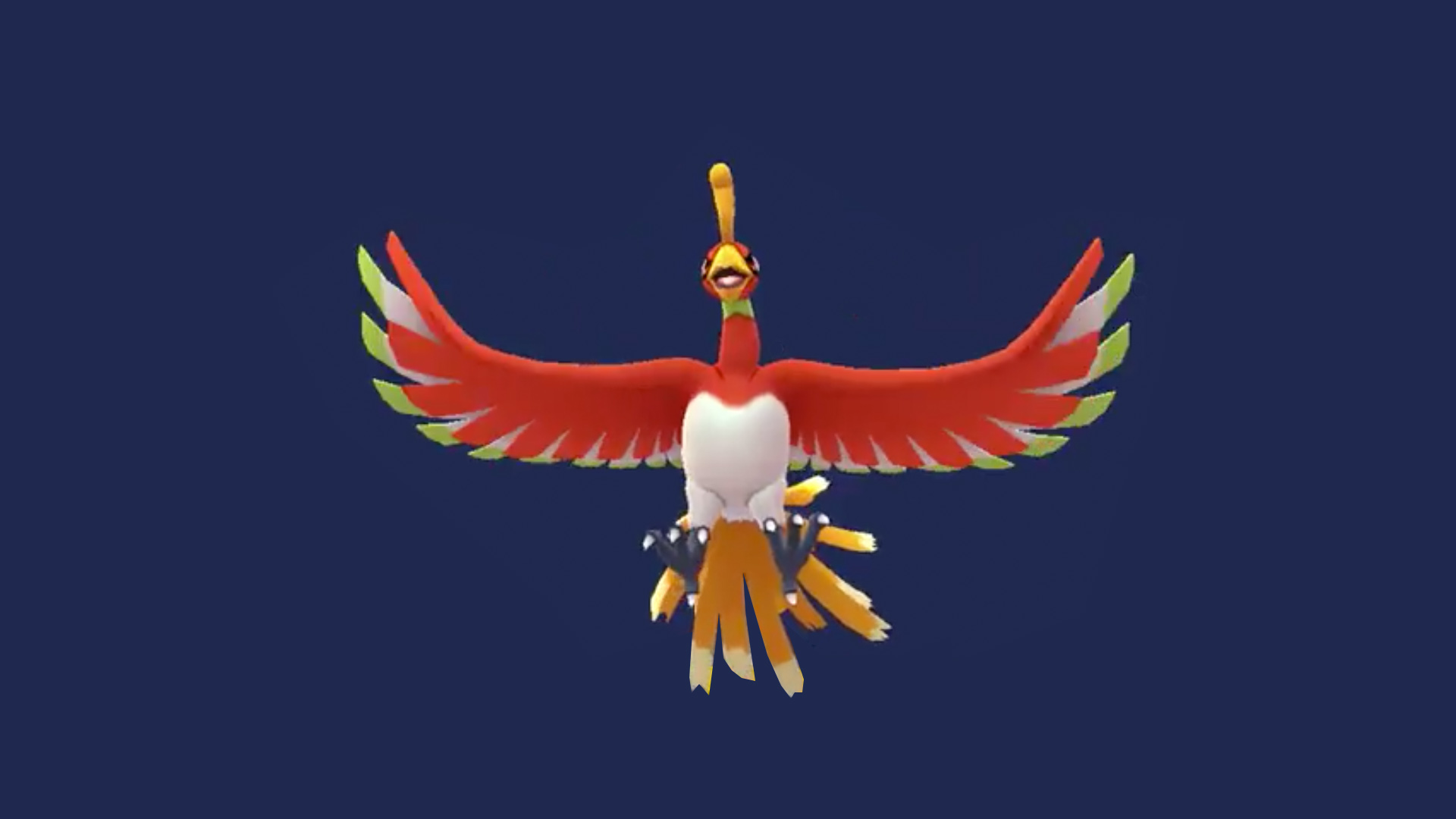 Additionally, starting on December 16th, the rotation of available Pokémon in Eggs will change! Niantic hasn't given us a list of exactly what will be available, so you'll just have to hatch a whole bunch of Eggs to find out.
Celebrate the Holidays with Pokémon GO!
Pokémon GO is bringing back their holiday event, and it's running from December 24th to January 1st! This event will offer a whole host of exciting content of bonuses, including things like the following:
Pichu, Pikachu, and Raichu wearing beanies, and Stantler wearing bells

Shiny Snorunt and Stantler

An increase in Ice-type Pokémon spawns, as well as the debut of Cubchoo

Cryogonal's debut when using a Glacial Lure Module

Event exclusive Field Research

New Shadow Pokémon, including Delibird

New event themed avatar items
The event will also introduce several gameplay bonuses. Throughout the entire event, players will be able to open and carry twice as many Gifts, and receive a guaranteed single-use Incubator every day when spinning Poké Stops or Gyms.
From December 24th to December 25th, players can enjoy  2x Catch and Transfer Candy.
From December 26th to December 27th, players will get 2x Catch Stardust.
From December 28th to December 29th, players will get 2x Catch Exp.
From December 30th to January 1st, players can expect 1/2 Hatch Distance for Eggs place in incubators during the time period.
And finally, towards the end of this event, a special eight-hour winter weekend will be held. On December 28th, from 11:00 a.m. to 7:00 p.m. in your local time zone, you'll see the following:
Two-hour Glacial Lure Module duration

Glaceon with Last Resort

Regice returning to raids

Two additional Raid Passes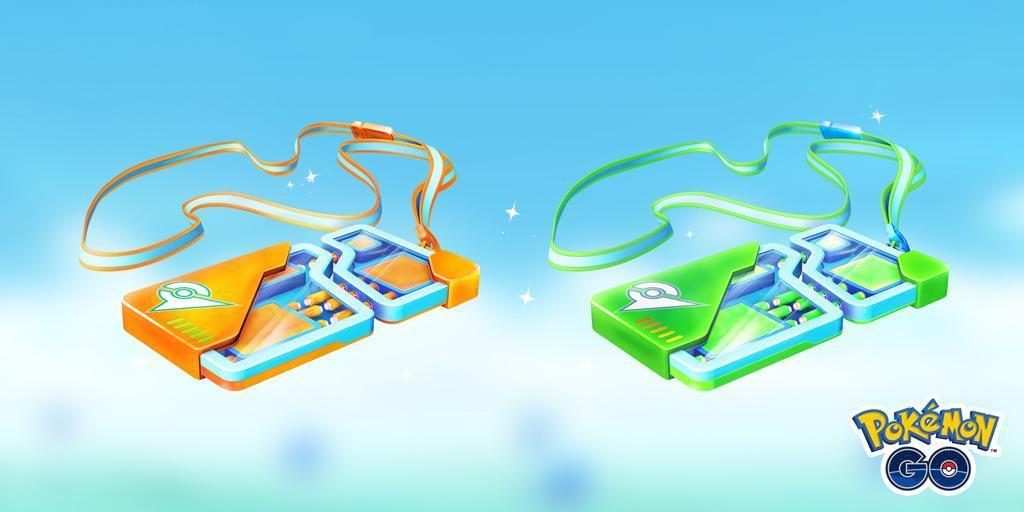 Of course, all of this is on top of this weekend's special Community Day weekend event. Don't forget!
All in all, December 2019 is a really great time to be a Pokémon GO player. Make sure to check back for any more information on the many events happening throughout the month!
Leave a Comment