Let it be said: There's no such thing as too much Pokémon merch — and sometimes the best kind of collectible comes in the tiniest forms! Re-ment, the toy manufacturer known for creating detailed miniatures, is bringing collectors another series of Pokémon delights. This time around, it's the Nap Basket series!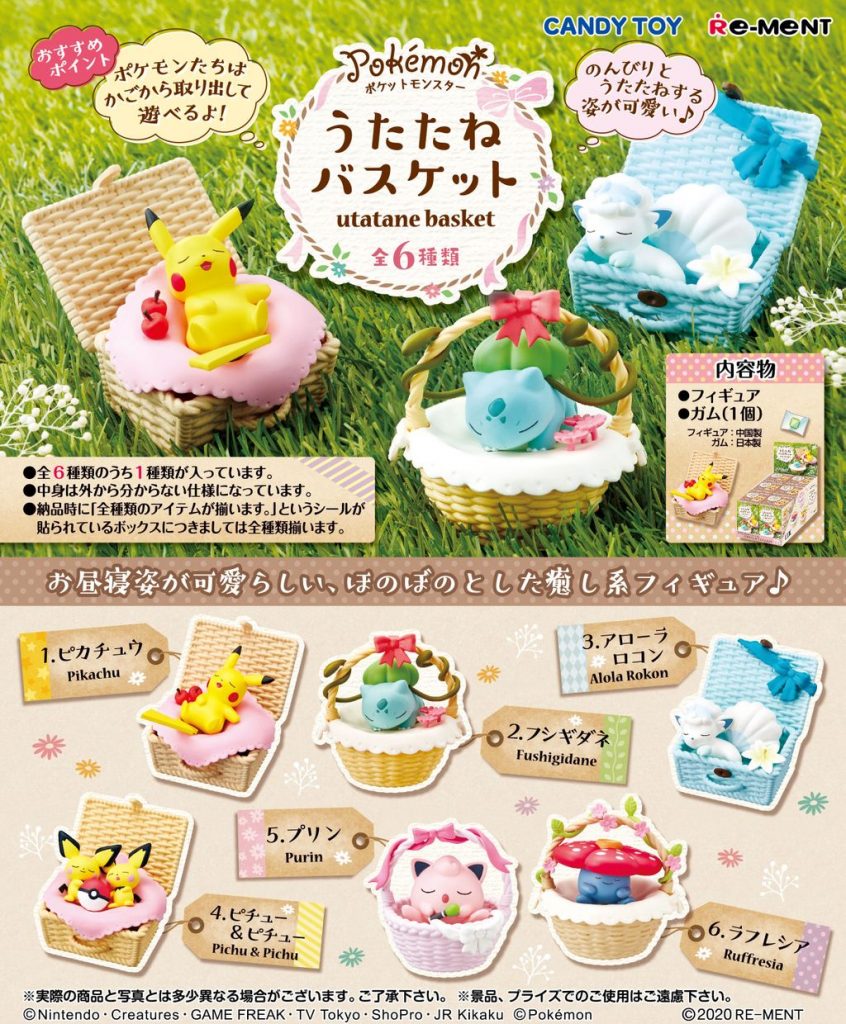 This new series, featuring adorable Pokémon snoozing away in pretty baskets, will launch on March 9th for 600 yen; and it'll include the following:
Pikachu
Alolan Vulpix
Pichu + Pichu
Bulbasaur
Jigglypuff
Vileplume

That's not all either! Another Pokémon Terrarium collection called Four Seasons is also making its debut in Japan, this one on March 23rd. Featuring the likes of Sylveon, Wartotle, Pikachu and Froakie, Vulpix, Lucario, and Alolan Vulpix; it'll be available to purchase for 800 yen.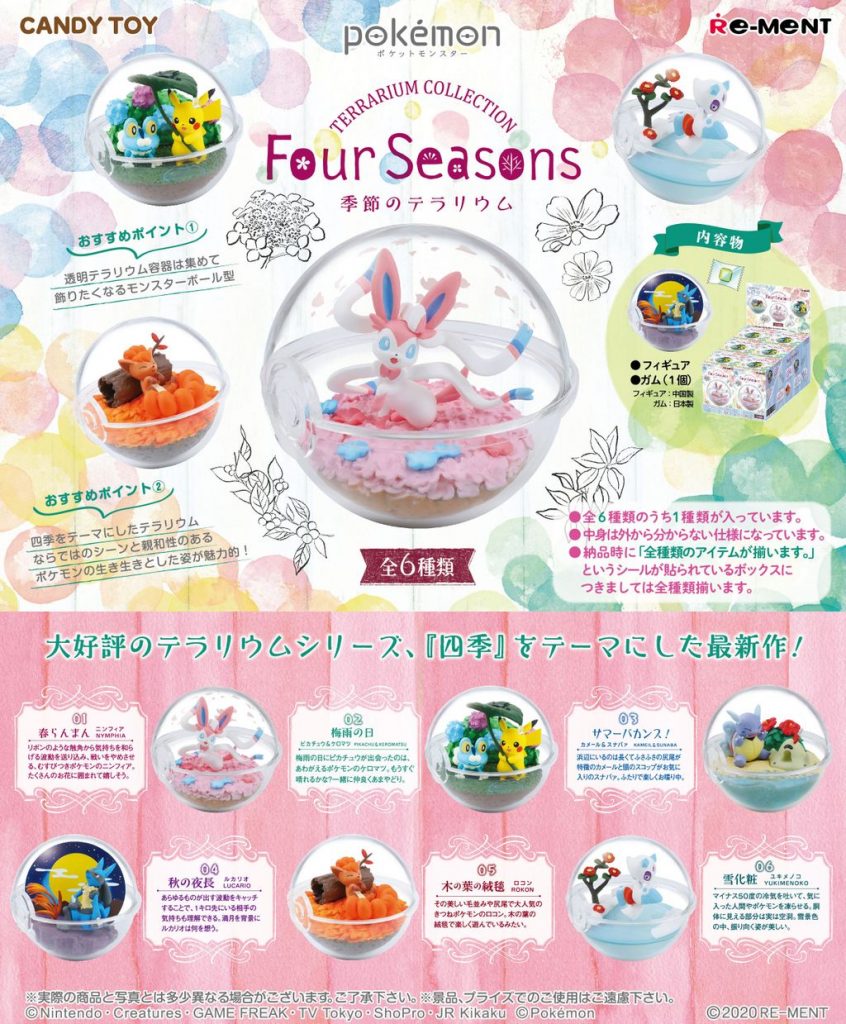 It's possible we'll see some of these pops up at Play-Asia closer to the releases, as the terrariums have appeared there in the past. Stay tuned, and we'll make sure to update you as more information becomes available.
Leave a Comment