Well, that didn't take long at all! It seems like Funko's November A Day with Pikachu figure just hit GameStop and the Pokémon Center, and now December's figure is already here! That's right, 'Ringing In the Fun' Pikachu is officially available to buy at the Pokémon Center.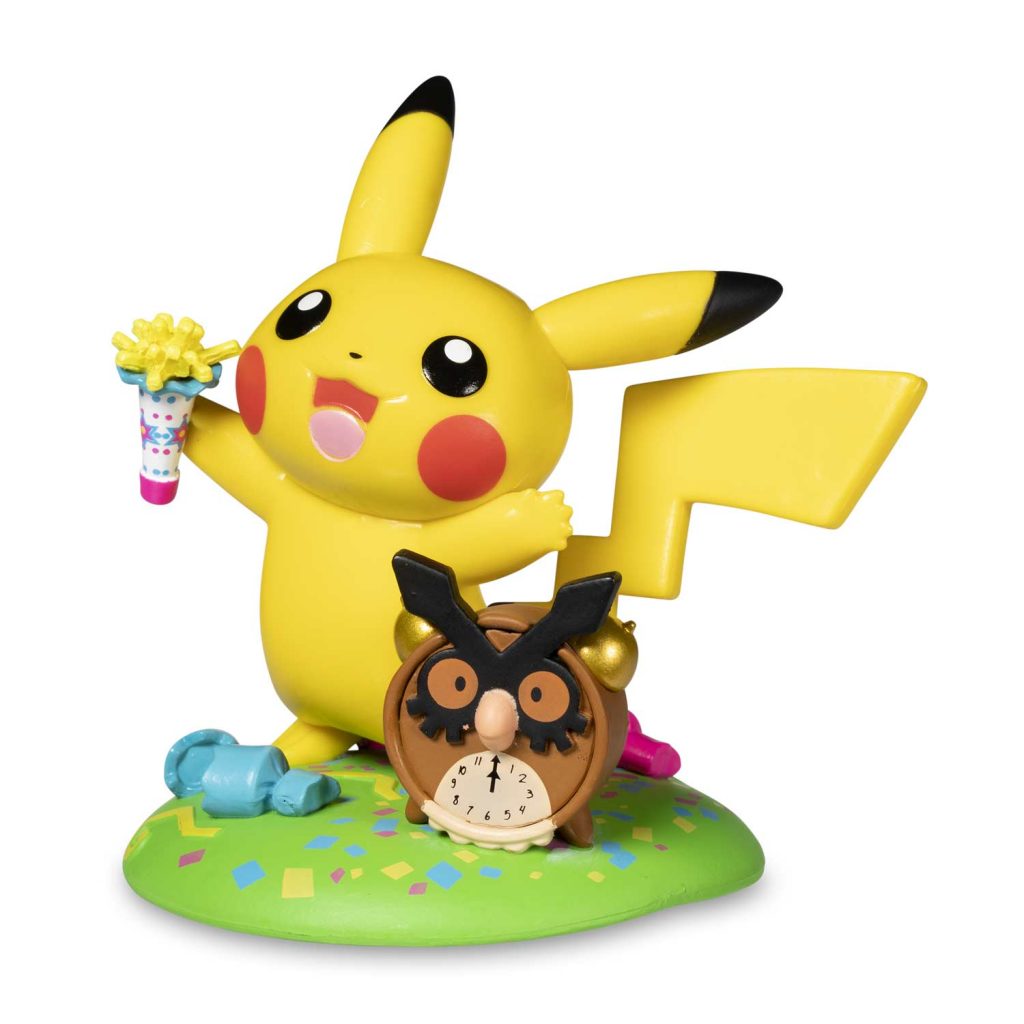 If you're looking for a little decor to spice up your New Year, this new Funko figure might be a good pick. It's obvious from Pikachu's expression and celebratory party horn that it's excited about all the festivities, and who better to count down the clock 'til midnight on New Year's Eve than a Hoothoot… in the form of a clock? It looks like the Electric-type couldn't hold off and already popped the party popper — check out all that confetti on the ground!
Priced at $14.99, 'Ringing In the Fun' is the perfect figure to display or gift to someone who needs a little extra spirit during the holidays. Make sure you act fast — A Day with Pikachu usually sells out pretty quickly at the Pokémon Center!
Leave a Comment