Campers, make sure you sign into Animal Crossing: Pocket Camp this morning — the second part of the holiday themed garden event just kicked off! As usual, you'll be receiving 20 new seeds (red gingeraniums this time). When you plant them, you'll find that two new creatures have flocked to your garden: green and pink royal icedwings.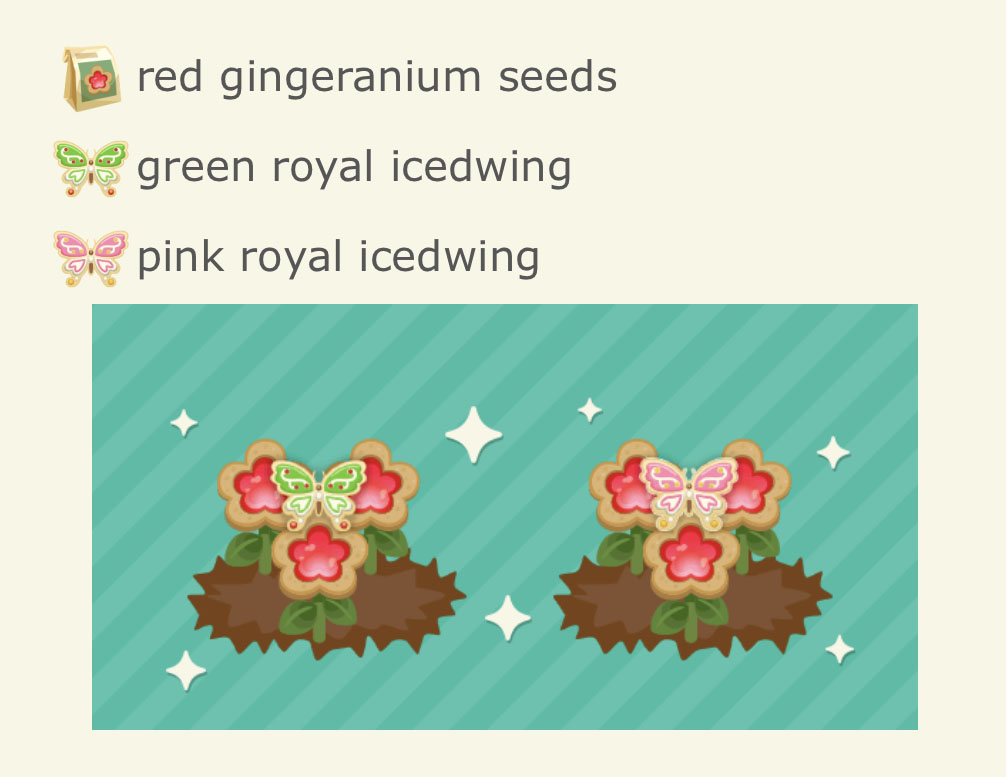 Continue collecting those rare creatures that are landing on your seasonal plants and give them to Jingle. You'll get even more limited-time rewards. And remember, you can continue collecting the two types of icedwings from the first half of the event as well, since you'll need more once you unlock those hard tasks towards the end of the event!
Make sure to check your in-game notices for all the nitty-gritty details. Have fun!
Leave a Comment