THEY'RE SO FLUFFY.
December's not just a time for the holidays; it's also the season for embracing fluffy hugs, according to the Pokémon Center! Pikachu, Ditto, Snorlax, and Quagsire are getting turned into super cute and cuddly plushes come December 14th. According to the sales page, each one is a soft toy that you'll want to hold forever. Adorable.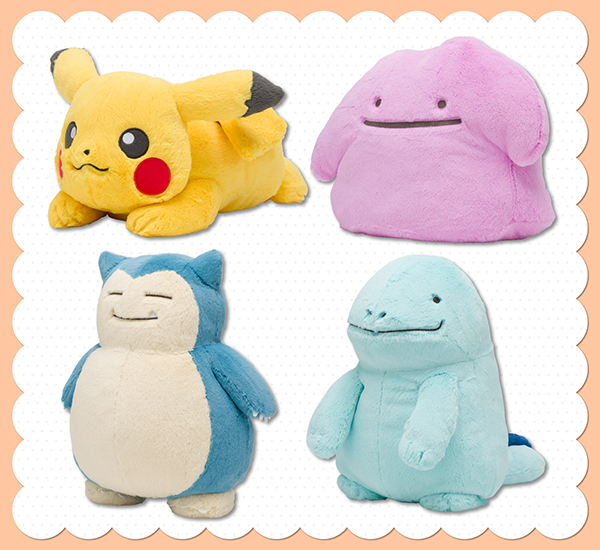 Each one will cost you 3,960 yen (about $36 USD). Unfortunately, no dimensions are provided on the sales page so we're not sure exactly how tall or wide the plushes stand. Based on their price point and their advertised pitch about how perfect they are for cuddles, however, it's safe to say each one is large enough to snuggle with.
Whether or not fluffy Pikachu and co. will make their way to the US is up in the air at this point! If you're not located in Japan, your best bet might be to keep an eye on eBay and similar sites.
Leave a Comment