After over nine years of operation, the Pokémon Global Link service is set to shut down in February 2020.
Players of the Nintendo 3DS games Pokémon Sun, Pokémon Moon, Pokémon Ultra Sun, and Pokémon Ultra Moon will no longer be able to use Pokémon Global Link or its features, including Rating Battles, QR Rental Teams, Online Competitions, and Friendly Competitions.
Online functionality outside of the Global Link will still be available, however, meaning players can still use the Global Trade System and battle and trade with others.
"Pokémon Sword and Pokémon Shield will provide services similar to the PGL's Rating Battles and Online Competitions features and will be available to play via Nintendo Switch," Nintendo states in its article about the announcement.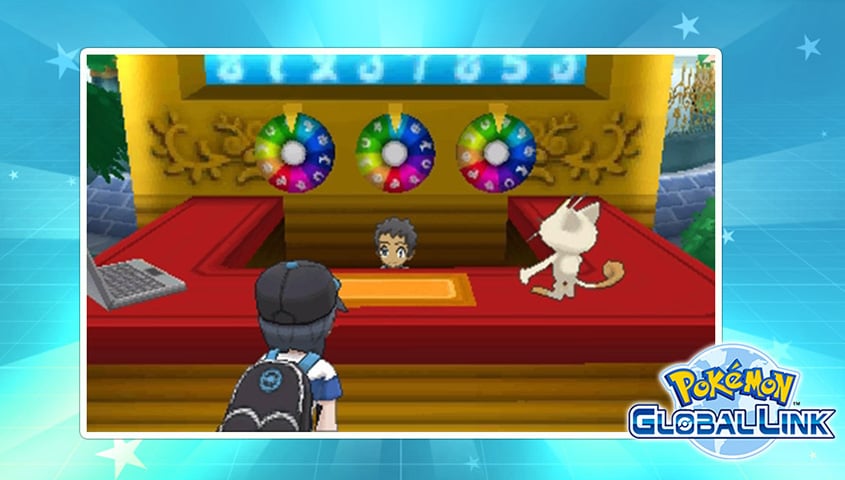 Since its Japanese launch in 2010, Pokémon Global Link has serviced three separate Pokémon generations, starting in Gen V with Pokémon Black, White, Black 2, and White 2, moving on to Gen VI with Pokémon X and Y, and now ending with Gen VII with Pokémon Sun, Moon, Ultra Sun, and Ultra Moon.
With the launch of each new generation, support for the previous ended, making features like Gen V's Pokémon Dream World and Gen VII's PokéMileage Club unavailable for players.
In celebration of Pokémon Global Link, Nintendo is awarding a special Munna based on Fennel's Munna from Pokémon Black and White (log in to your Pokémon Global Link account to view the link) to those who log in to the service from Pokémon Sun, Moon, Ultra Sun, and Ultra Moon until the shut-off date.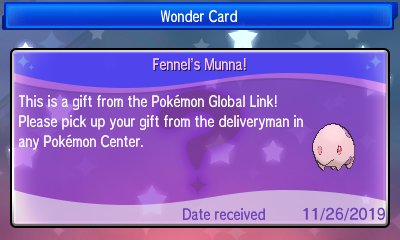 This Munna is in a Dream Ball with its Hidden Ability and the moves Hypnosis, Dream Eater, Rest, and Sleep Talk.
Fennel's Munna is in reference to the original service in Pokémon Black and White; to access Pokémon Global Link in those games, players needed an item called the "Dream Mist," which was acquired from a Munna.
The Pokémon Global Link will shut down entirely on February 24th, 2020.
What're your thoughts? Let us know in the comments and stay connected to Nintendo Wire for more Pokémon news as it becomes available!
Leave a Comment