Are you looking for some exclusive Nintendo merch to spice up your gaming sanctuary? If so, good news! Nintendo of Europe has released a new My Nintendo poster set, including prints from Super Mario Kart, Super Metriod, and The Legend of Zelda: A Link to the Past. 
The posters themselves are 70 cm by 50 cm (roughly 28 in by 20 in), printed on glossy and high-quality paper, and will be rolled and shipped in a box for ultimate protection.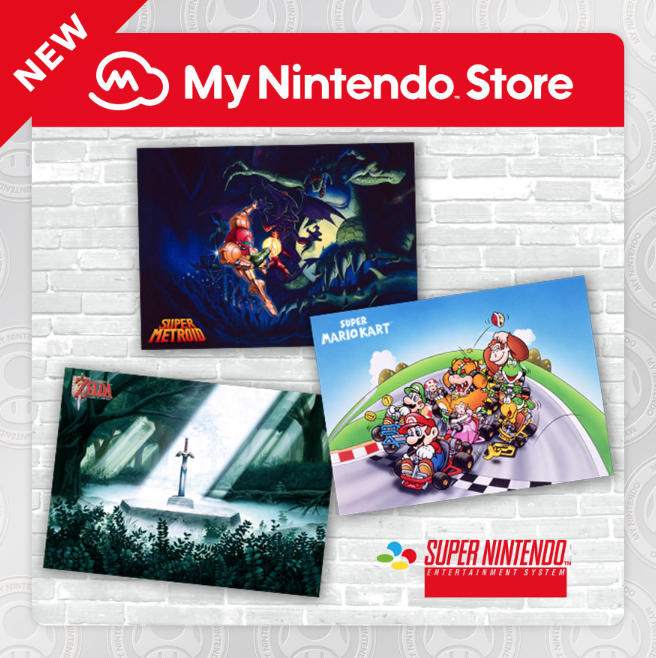 This My Nintendo reward is limited, and can be yours for 300 Platinum Points, plus the cost of shipping. 
If you haven't signed up to start earning My Nintendo rewards, you can do so today.
Unfortunately, this sweet set of prints isn't available in the US. If it ever is, we'll be the first to let you know!
Leave a Comment