It's time to get fashionable, campers! A new cookie is up for sale in the Fortune Cookie Shop in Animal Crossing: Pocket Camp, and this one is all about style — when it comes to both clothing and furniture.
If you've been dying to set up your own boutique at your camp, now's your time to shine. Have a look at what the stylish cookie is all about in this new video from Nintendo:

Here's the full item list: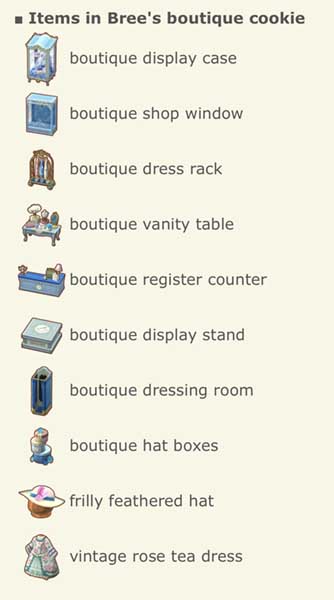 The featured item this time around is the boutique display case. If you're one of the lucky players to score the case, you'll be able to view a special memory starring Bree, Fuchsia, and their friends. Adorable!
You'll be able to try your luck with Bree's boutique cookie until February 12th, 2020. Good luck, campers!
Leave a Comment