When it comes to home decorating, there's no Nintendo franchise more suited to the task than Animal Crossing — and if you're looking for some adorable kitchenware, look no further than the new selection of AC themed products from the new Nintendo Tokyo store. The selection includes:
A small, pastel-colored cooking pot (4,500 yen)

An oven mitt (1,300 yen)

An enamel mug featuring Isabelle (1,000 yen)

Large and small cannisters for cookies, nuts, etc. (2,400 and 1,500 yen, respectively)

A small bottle for storing pasta, rice, etc. (680 yen)

Medium and small sized tubs for storing (1,400 and 1,200 yen, respectively)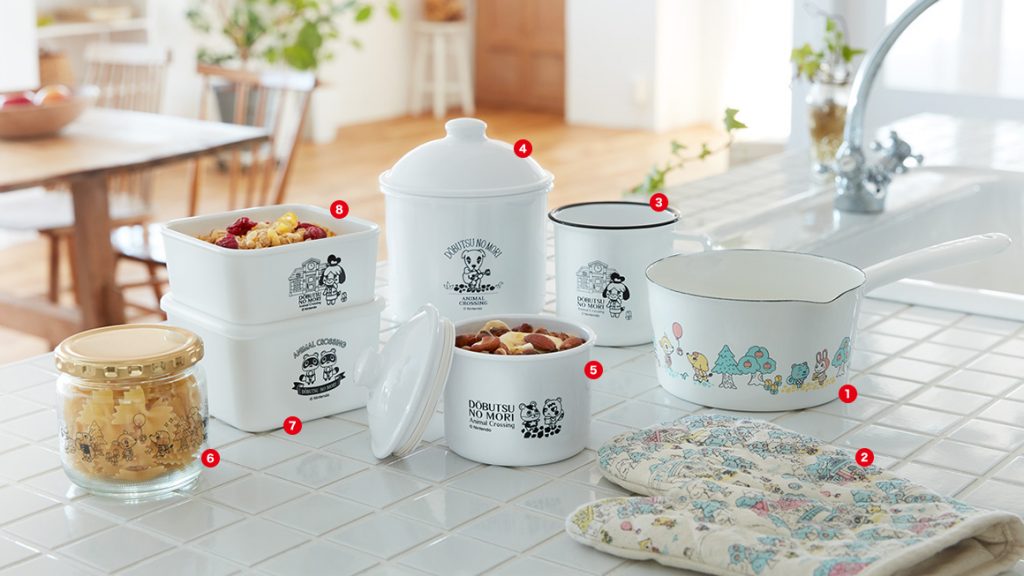 If you want to spruce up your little nooks and crannies at home, this is the series for you! Check out Nintendo's store announcement page to view all the details and collections.
Leave a Comment