If Build-A-Bear's original 16″ tall Snorlax plush didn't quite meet your expectations when it comes to the roly poly giant, the workshop has something else up for offer that might just pique your interest.
It's time to meet Jumbo-Sized Snorlax! Standing 24″ tall, this beast of a plushie is one of the snuggliest additions yet in the Pokémon collection from BAB. You can get it in the online exclusive bundle that includes the sleepy Normal-type 'mon, a cozy robe, a sleeping cap, and a Build-A-Bear Workshop Exclusive Snorlax TCG card.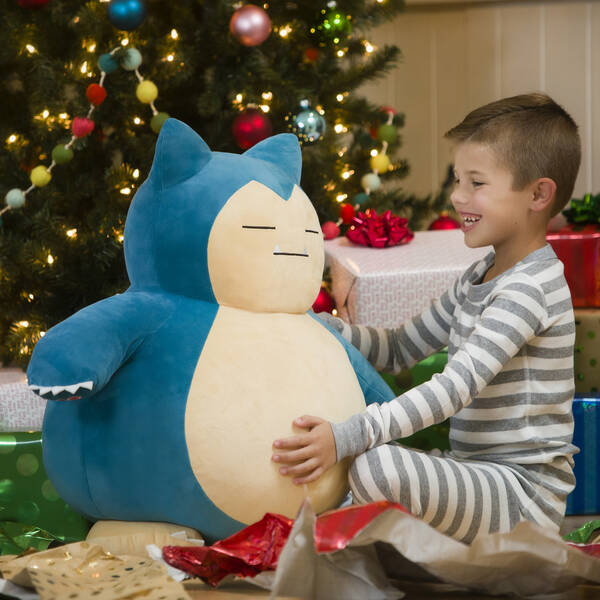 You can get all of these Jumbo Snorlax goods for $99.50 at Build-A-Bear. And keep in mind that, due to Snorlax's enormous size, extra large packaging will be used to accommodate the fella — and there will be a $5 surcharge for oversized shipping.
So, are you jumping on this jumbo-sized boat with Snorlax? Whether you want it for some fun decor, or you just need an extra pillow to keep the snooze life a bit more comfy, this could be the perfect excuse for you to add the sleepyhead to your collection.
Leave a Comment