Nintendo collectors, are you ready to drool over even more merch that's coming to Japan? Because that time has come once again!
A new line of products titled 'Super Mario Family Life' is coming to the Japan Tokyo location, giving family members who share a love for Mario and his friends extra reason to head to the store ASAP. The series includes a lot of practical goods — with some extra flair to help celebrate other popular characters like Princess Peach, Toad, and Luigi. The group is shown off in a beautiful illustrated form with pops of bold and bright colors across all the items: plates, bowls, chopsticks, placemats, cushions… The Family Life series definitely doesn't run short on cuteness for the dining experience!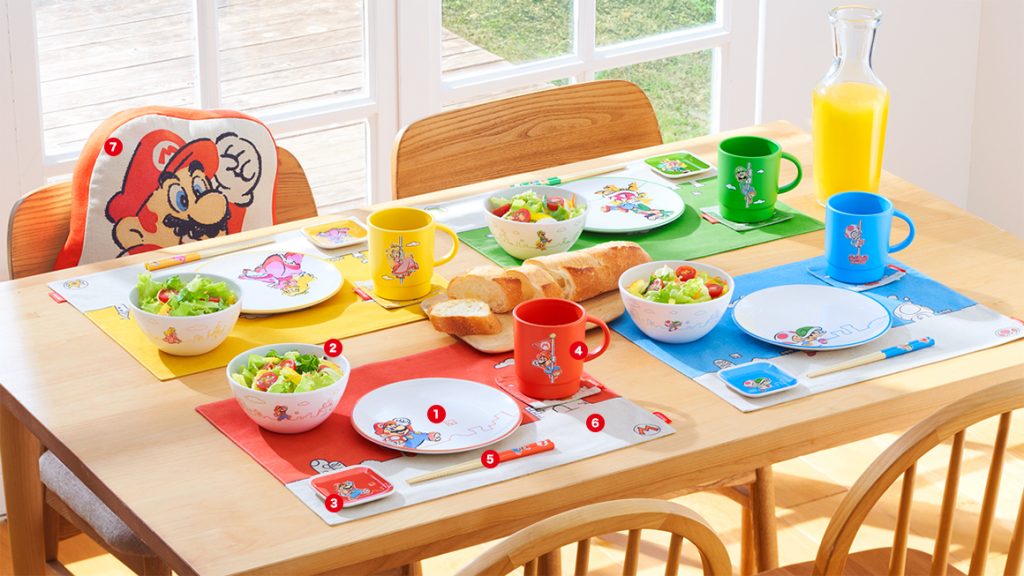 Products, as usual, fall at very fair price points, ranging from (approximately) $8 to $29 a piece. You can get more of an idea of what an entire set will cost you by checking out the Japan Tokyo page for Super Mario Family Life.
As of right now, there's no word about the collection making its way to the West, which is to be expected. Your best bet will be importing the goods or asking a dear friend who lives in Japan for a favor.
Leave a Comment