The latest Nintendo -centric statue from First 4 Figures has arrived, and it's absolutely stunning! Luigi has never looked quite so scared… in a truly beautiful fashion. Thanks to the love and craftsmanship put into the design, owners of the Luigi's Mansion 3 statue can easily admire the trembling fear on the green-clad plumber's face up close, in great detail.
On a personal note, I don't believe I've ever felt like a game has come to life through a figure or display piece like this before. Luigi's features pop through vibrant colors and noteworthy textures across his famous ensemble. The seams of his overalls are raised just slightly, and the "fabric" of his hat looks and feels like something you'd expect a real-life Luigi to sport. Whether or not you've already ventured through Luigi's Mansion 3 on Nintendo Switch since its recent release, the statue is a must-have for fans of the most famous Player 2 in Nintendo history.
Have a look for yourself in our gallery below! And stay tuned, as we'll be sharing a video of the statue in the near future.
You can order your very own Luigi's Mansion 3 statue — both the standard and the Collector's Edition — over at Play-Asia. Save 5% when using the code NINWIRE at checkout.
Gallery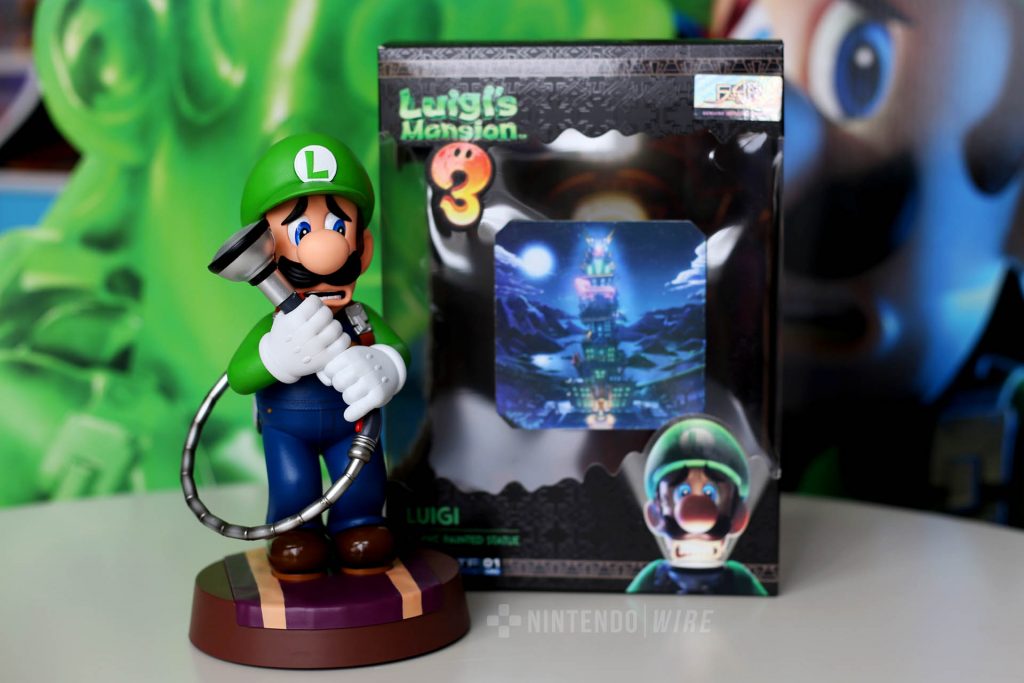 Leave a Comment