Any day I can write about Fangamer is a good one, and with today's Super Smash Bros. Ultimate update there's definitely a product worth spotlighting. This one's been available from them for a while now, but for any burgeoning SNK fans out there you can grab your own Terry Bogard hat. 
Hey, come on, come on!

Check out our official, fully custom Terry Bogard hat, on sale now: https://t.co/A37SPqlCsI pic.twitter.com/R47uzIJ21q

— Fangamer (@Fangamer) November 6, 2019

Made in partnership with SNK, it's a faithful recreation of Terry's signature Fatal Fury cap. Perfect for spinning around your finger or throwing dramatically up into the air; you can't go wrong with this versatile piece of headwear. You won't be able to pull off a Buster Wolf any more easily, but it's the thought that counts.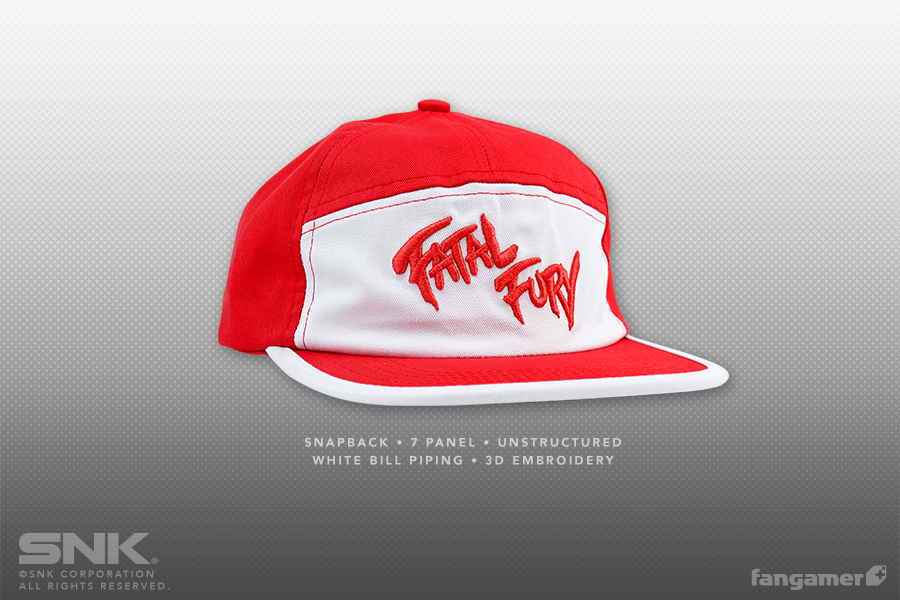 If you were there when it started in '94 or nothing's stopped you since '98, there's plenty more The King of Fighters and SNK merchandise available from Fangamer.  
Leave a Comment