Rejoice Yuzo Koshiro fans, as the soundtracks to Atlus' dungeon-crawling series Etrian Odyssey are now available to stream via Spotify, Google Play, and Apple Music.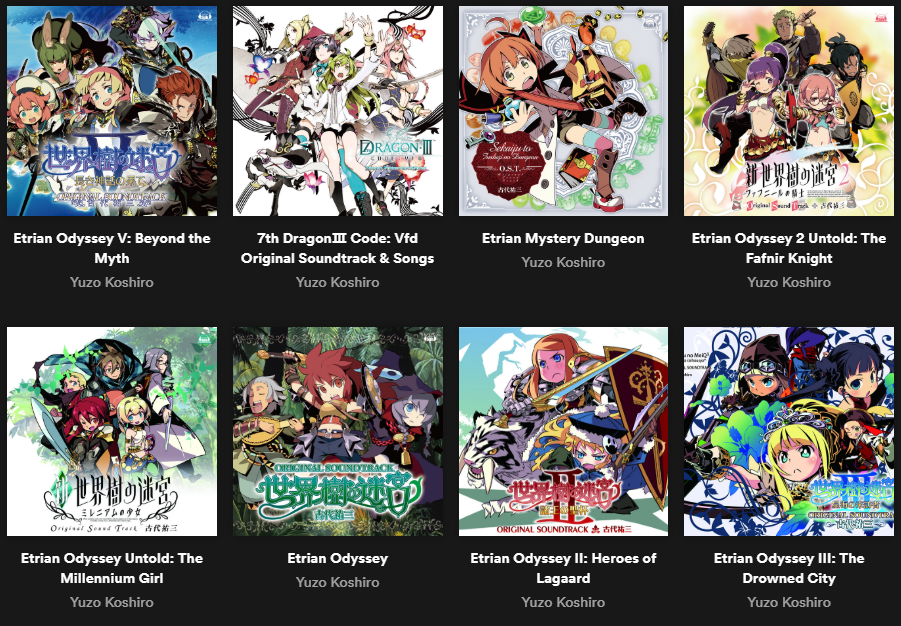 There's everything from the original Etrian Odyssey to the Mystery Dungeon spin-offs, and you can even give the tangentially related 7th Dragon III Code: VFD a listen.
We can only hope Sega gets other Atlus game soundtracks, like the beloved Persona vocal tunes, up onto streaming services soon.

Leave a Comment