Make way, drivers: Mario Kart Tour is racing up the charts! Sensor Tower has reported that Nintendo's newest mobile game has amassed an estimated 123.9 million unique downloads across both Google Play and the App Store. Since its release on September 25th, players have spent $37.4 million on the title.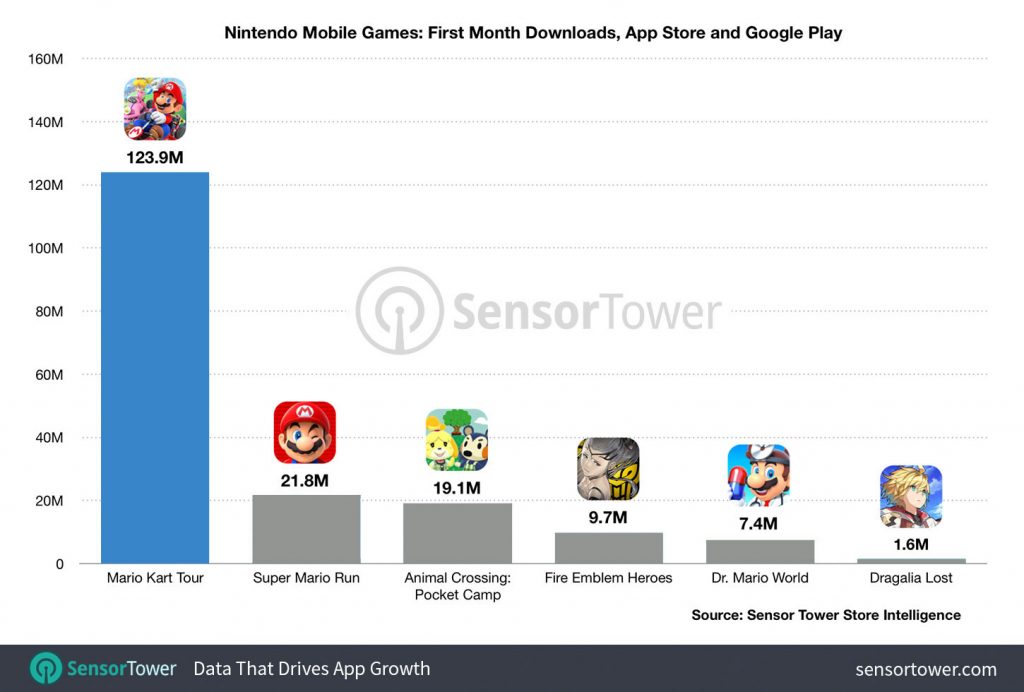 If you want to get a better idea of where the racing game stands in terms of all Nintendo mobile apps, here's how it's looking: Regarding launch downloads, Mario Kart Tour has greatly surpassed the company's initial champion, Super Mario Run, which was sitting at 21.8 million downloads. All in all, MKT has garnered more than five times the downloads during its first 30 days alone!
When it comes to money, however, Mario's racing foray on mobile currently falls in second place, as Fire Emblem Heroes attained a whopping $67.6 million during its launch month.
It's worth noting that Pokémon GO — "the undisputed champion when it comes to mobile launches" — reached 163 million downloads in its first month, but the way in which it launched was different in terms of region availability. That said, the app hasn't been included in the chart this time around.
For even more details, make sure to check out Sensor Tower's full rundown of Mario Kart Tour's successful first month on devices.
Leave a Comment