The retro Rare trio that is the Battletoads has finally gotten some new merchandise courtesy of Fangamer, and it's available to purchase today.
The merchandise includes a stylish t-shirt, a plush cling of Rash to hang from whatever you want to hang a rad '90s amphibian from, and an enamal pin that calls back to the infamous turbobike segments.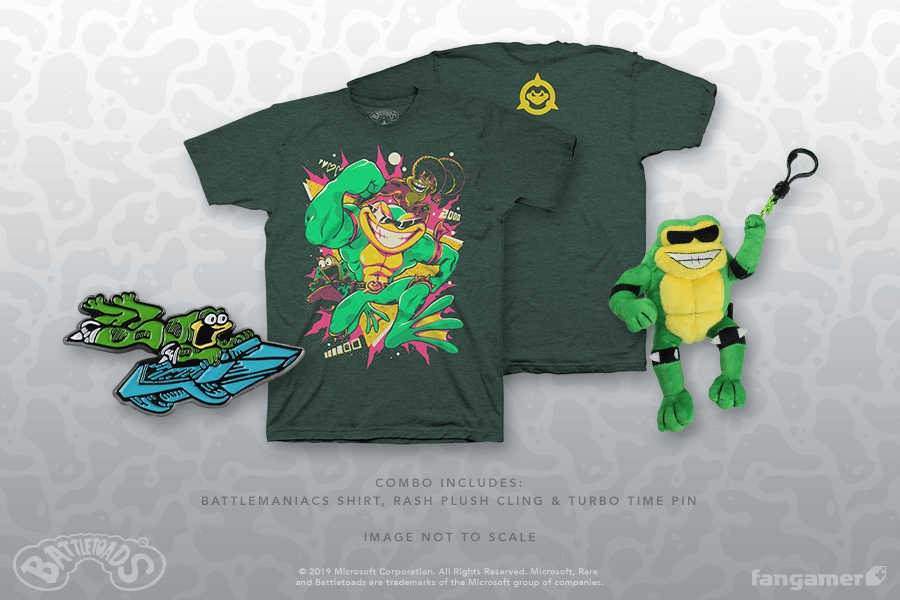 For the most hardcore Battletoads fan, all three items are combined into one package, with a $4 discount.

Leave a Comment