November 22nd is set to be a bit day in Shibuya, as both the Nintendo Tokyo store and Pokémon Center Shibuya will be opening their doors to the public for the first time. While both locations will have plenty to tempt shoppers in their own right, some extra special crossover merch will be uniting the two in a throwback to their earliest days.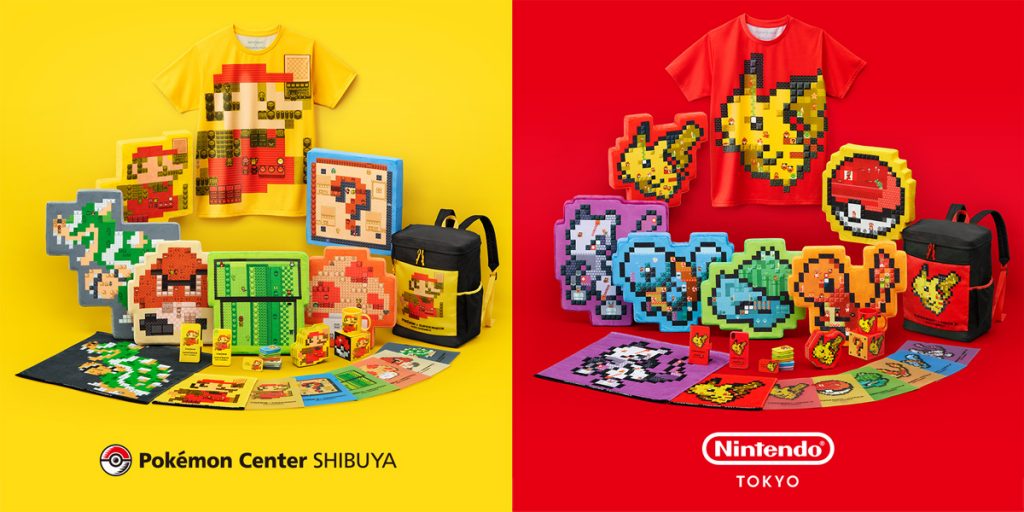 The Super Mario x Pokémon 8 Bit Scramble will see special goods available at each store: Mario themed with Pokémon patterns at Pokémon Center Shibuya, and Pokémon themed with Mario patterns at Nintendo Tokyo. This is best seen in the two t-shirts, like having Professor Oak's lab present in Mario's overalls. It's a real striking assortment of goods and it's sure to sell well on opening day and beyond.
While there're plenty of lifestyle offerings, such as mugs and folders, the most tempting are the special cushions that extend the crossover past Mario and Pikachu. You'll be able to gather these up for yourself once both locations open on November 22nd.
Leave a Comment