Build-A-Bear's brought the world a brand new Pokémon plush today! After teasing the introduction of a new character a few days ago, the company finally revealed that Pichu — the baby Pikachu of the evolutions — is the next 'mon you'll be able to build in stores and online.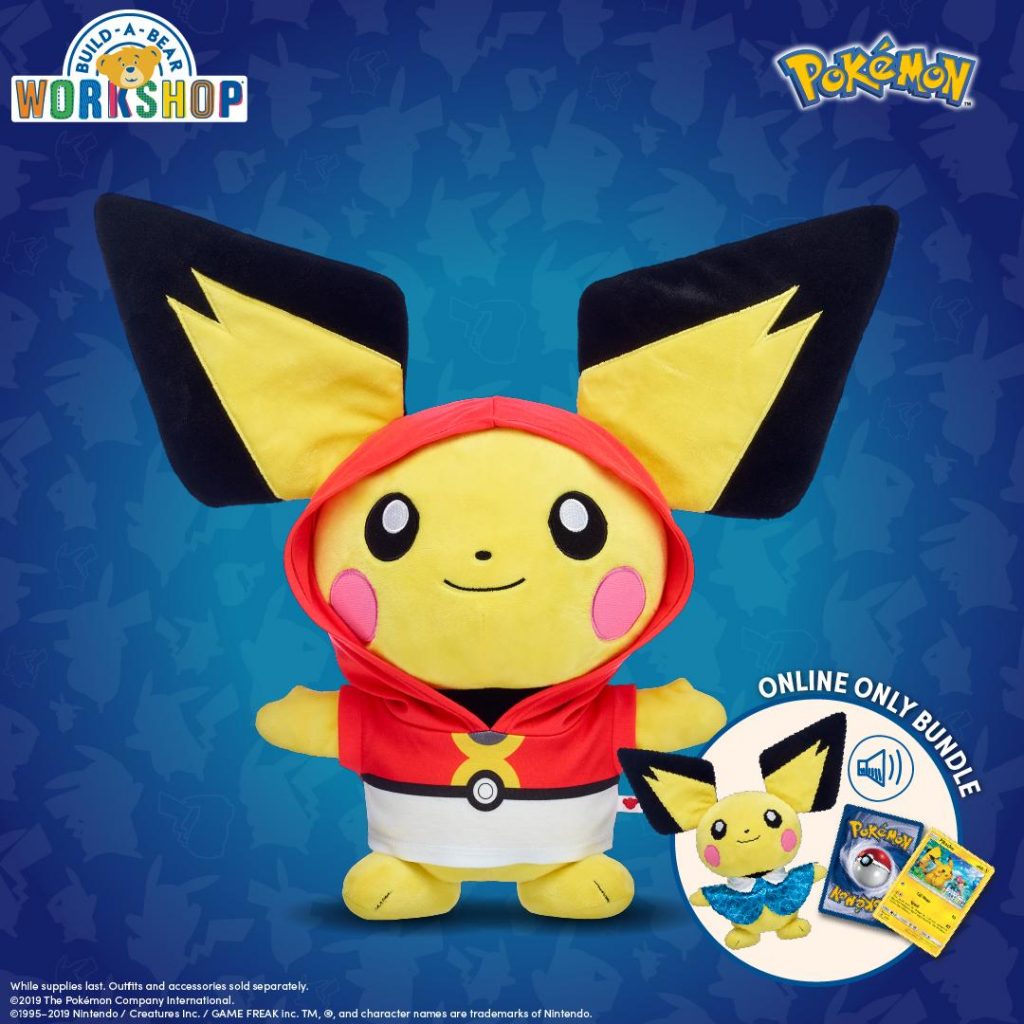 Just look at those huge ears! From the embroidered pink cheeks to its content smile, you've got to admit that the character's never been more adorable.
The electrifying Pokémon is, as usual, available in an online exclusive bundle. For $61, you can get the following in the set:
Pichu (12″ tall)
Blue Pichu Cape
Repeat Ball Hoodie
6-in-1 Pichu Sound
Build-A-Bear Workshop Exclusive Pikachu Pokémon TCG Card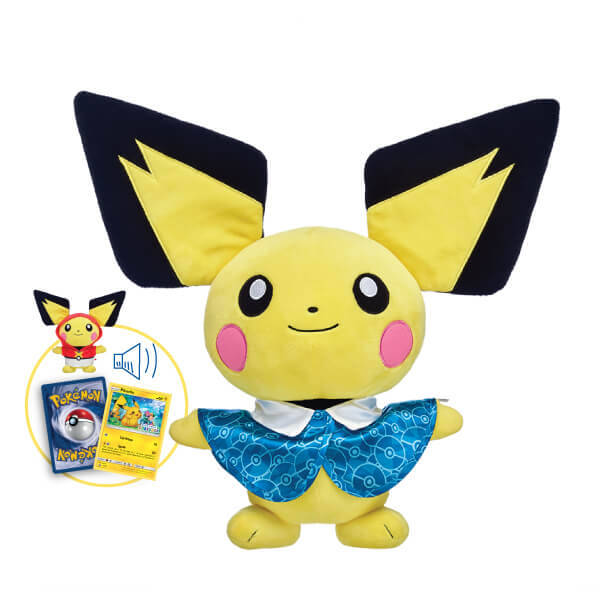 If you're looking to just add Pichu to your collection, and not the contents of the bundle, you can also pick up the plush separately for just $29 in-store.
It's worth noting that, because of Pichu's charmingly large ears, the Electric-type Pokémon can't fit inside the standard-sized Cub Condo box — meaning the bundle will be arriving in a different kind of shipping box. You can check out all the details over at Build-A-Bear's page for the Online Exclusive Pichu Bundle.
Pichu should be arriving at Build-A-Bear stores as soon as today, so make sure to stop by the nearest location to get an up-close look at the cutie!
Leave a Comment