No matter the region, the Pokémon Center always gives love to all the seasons and holidays — and the Japanese branch always seems to have the absolute best merch. This new series of items is no exception either! A truly stunning lineup of products with a White Christmas theme will be coming to Japan PC stores in early November.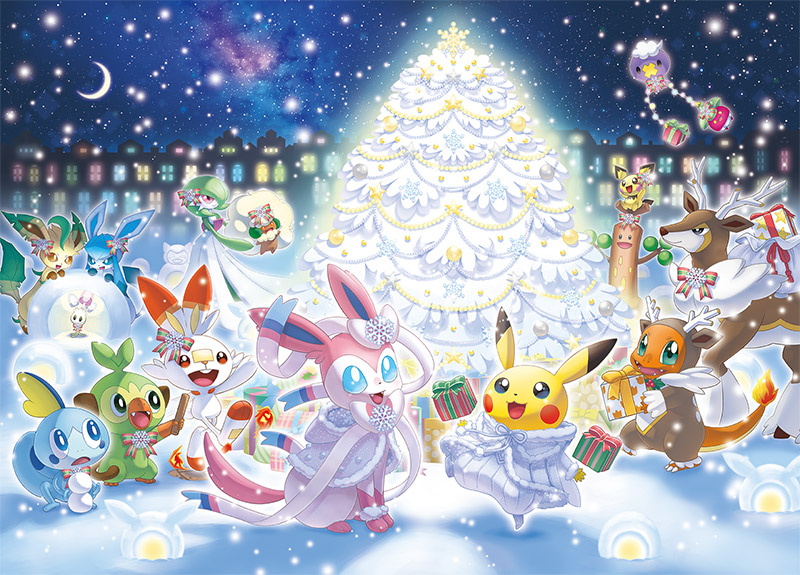 The collection's promo art shows a group of Pokémon gathered around a big Christmas tree. While a few, like Pikachu and Sylveon, are dressed in cozy, white sweaters to keep warm, other 'mon are celebrating the holiday with creatively cute apparel. Charmander's wearing a reindeer costume; and Glaceon, Leafeon, Grookey, Sobble, and co. are all donning adorable gift bows. As if their very presence in the world wasn't a gift in itself, they're actually decked out in present themed clothing!
As for the merch, the usual variety will be available — plushes, ornament tins for Christmas tree decor (with chocolate confections inside!), clear files, pouches, and lots more. Have a look at some of my personal favorite items below: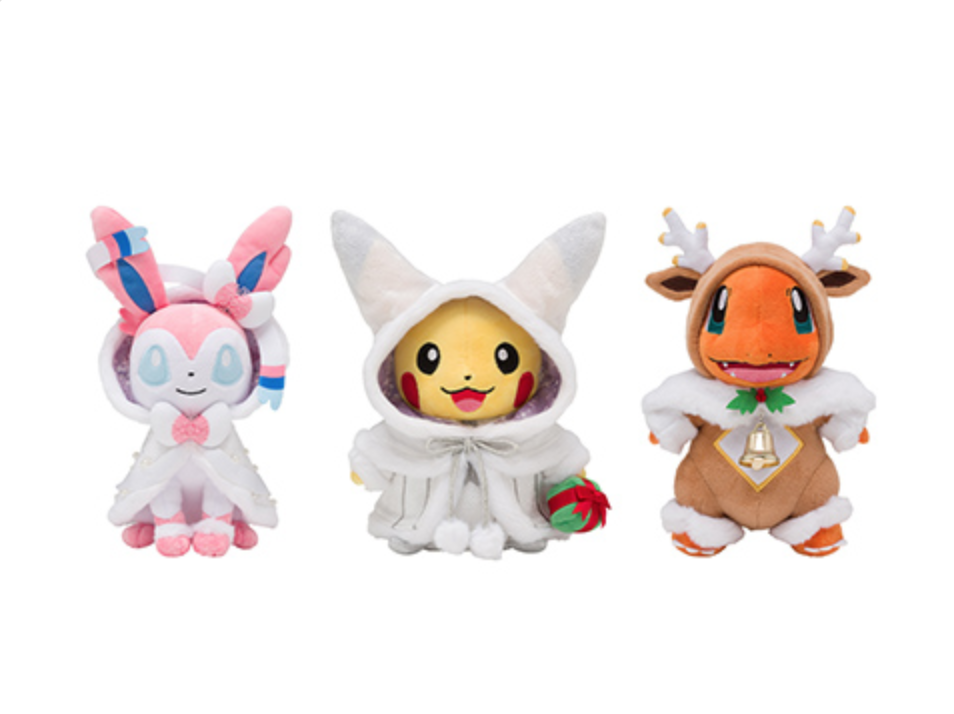 These beautiful items will land in Japan Pokémon Center stores on November 2nd. While there's no word yet regarding whether any of them will make their way overseas, it's still possible we might see certain ones, like the plushes, pop up in the North American PC closer to the holiday season. It's happened with previous Halloween and Christmas collections, so cross your fingers that's the case for this one as well.
Make sure to check out the dedicated White Christmas collection page to view even more products!
Leave a Comment