Perfectly complementary to all the other gloomy themed items we've been getting through events and crafting, the Grim lily cookie has been added to Animal Crossing: Pocket Camp. This new cookie is made up of dreary purple, gray, and black furniture and apparel, perfect for a bleak ceremony setup of some sort in campsites during the season of spooky.
Have a look at the short video advertising this collection:

Here's the full list of items: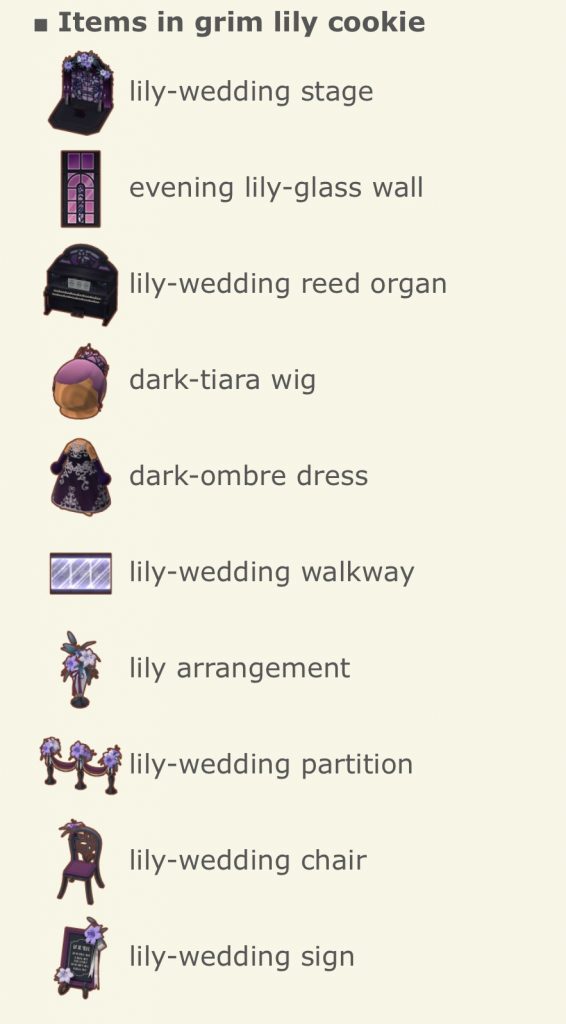 The featured furniture item this time around is the lily-wedding stage! Sadly though, no Scrapbook Memory can be unlocked with it for this cookie.
You have until January 6th, 2020, at 11:59 p.m. to try your luck to get your favorite items offered through the Grim lily cookie. Make sure to check your in-game notices for all the details.
Good luck, campers!
Leave a Comment