A new month, a new Day with Pikachu figure! Up next — and completely perfect for autumn — is 'Completely Thank-Full' Pikachu, a design that fully embraces the season of giving. Nestled snugly in a cornucopia filled with delightful fruits, veggies, and even a Shaymin cookie, Pikachu can adorn your home or office looking cute as ever… reminding you to be thankful for just about everything.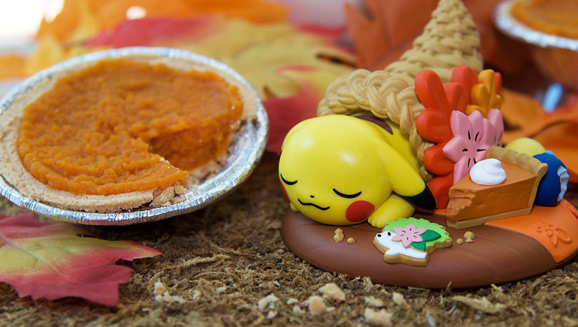 Pikachu's all tuckered out — both its tummy and heart full — in this upcoming figure! With Thanksgiving on the way for everyone who resides in the US, admiring the scene is the perfect way to prepare for a day of feasting.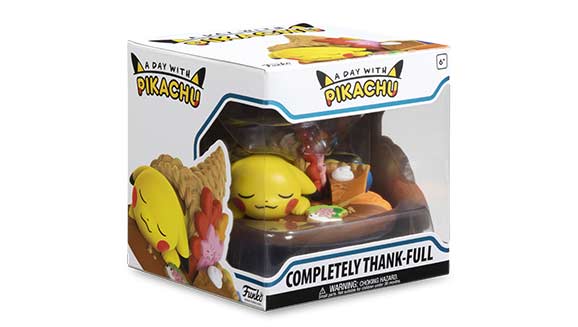 The 'Completely Thank-Full' figure will be available to purchase at the Pokémon Center in the coming weeks. No details regarding the exact release date have been revealed yet, but stay tuned — we'll update you as more info becomes available!
Leave a Comment