The moon is rising on Fire Emblem Heroes' third Halloween celebration, and this go around doesn't look like it'll disappoint. Last night a surprise Feh Channel debuted, revealing some upcoming additions to the game and this year's batch of costumed characters. There're some fan favorites and fun nods here, so get that candy ready:

Coming from Fire Emblem: The Sacred Stones, we have both L'Arachel and Dozla. Their relationship is being captured well, with her as a scientist and him the hulking creation in her service. We've also got, from Path of Radiance, Illyana and Rolf. Illyana, known for her big appetite and metabolism, will no doubt be grabbing as much candy as possible. Rolf, on the other hand, is going for the simple, yet effective route of a bedsheet ghost that's perfect on the little guy.
Speaking of little, the reveals had one last surprise. Not only are we getting another Hector (a red one at last) but he's also starting to sport that Binding Blade beard. He's not quite there yet, but what he does have is his daughter Lillina looking younger than ever. This adorable two-for-one special is an all-new type of character — a Duo Hero. This'll give them access to a unique Duo Skill, as well as a special conversation between themselves and other unique features.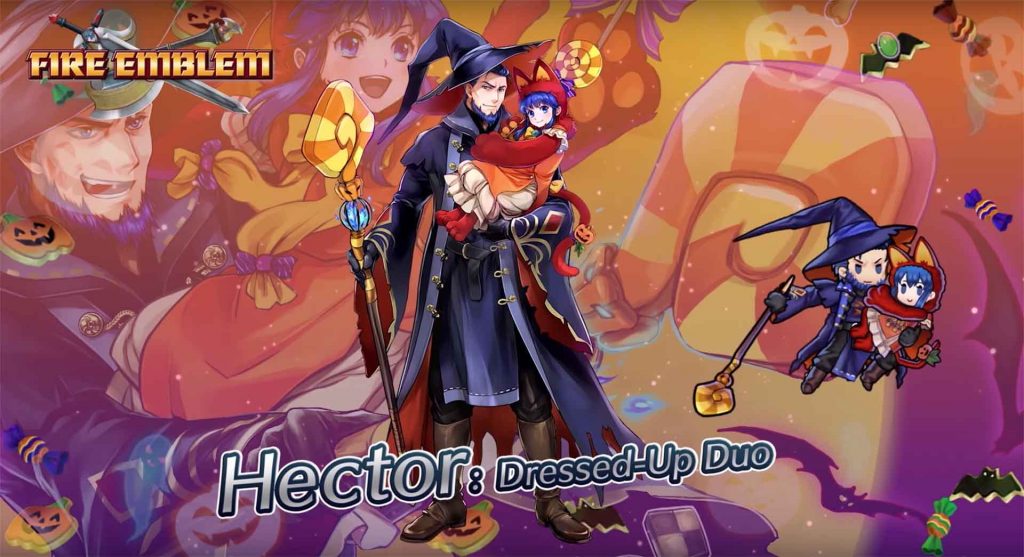 You'll be able to summon for Hector and Lilina, L'Arachel, Dozla, and Illyana starting October 9th. Rolf, however, will be a Tempest Trial freebie shortly after that. They aren't the only additions though, as Halloween time will have bonus maps, a Twitter campaign, free summon tickets and other login bonuses, and more.
Also coming to the game are two new Aether Raid facilities. The field will allow players to grow crops, and even Dragon Flowers during each Aether Raid season. Don't forget to harvest them though, or they'll wither away! Whatever you gather up can then be used in the Dining Hall facility, treating your heroes to a meal and gathering up in-game rewards based on the quality of your ingredients and meals.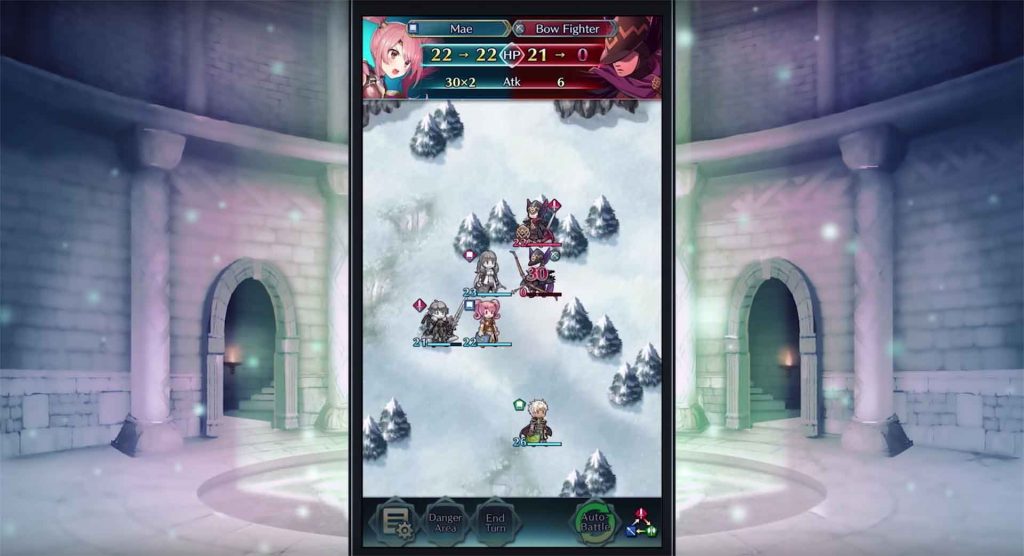 Last, we're also getting a brand new mode called the Hall of Forms. This will equip you with a set group of heroes (even if you haven't summoned them) and task you with clearing maps in sequence. As you progress through these, your characters will acquire skills chosen from a random pool by you the player and level up. Rewards will be waiting as you climb through its floors, making for a new kind of long term challenge that could be quite different for every player. The Hall of Forms will arrive on October 10th.
Get ready for all of these, gather up as many orbs as you can, and good luck with all your trick-or-treat themed summons!
Leave a Comment