A mainstay of Nintendo's handhelds ever since the Game Boy Advance has been the Mario & Luigi RPG series, developed by the team over at AlphaDream. Sadly, we may never see it continue, as the studio declared bankruptcy earlier today.
The reasons cited for the shuttering are sluggish revenues combined with rising development costs – with the 3DS essentially winding down, the studio would have to move to HD development; a challenge many developers have struggled to meet in the past.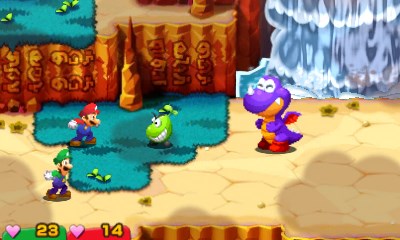 Ever since its founding in 2000, AlphaDream has worked heavily with Nintendo, whether it be on original IP like Tomato Adventure or even a few Hamtaro games. The studio definitely saw the most success with Mario & Luigi, however, releasing a remake of the third game, Bowser's Inside Story, earlier this year.
We wish all the best to those affected by the bankruptcy.

Leave a Comment