Universal Studios Japan has already begun construction of its Super Nintendo World, and while we've spotted familiar bits in previous glimpses, we can now see that an all-new set of photos brings one of the Mushroom Kingdom's most iconic features to crazy-amazing heights.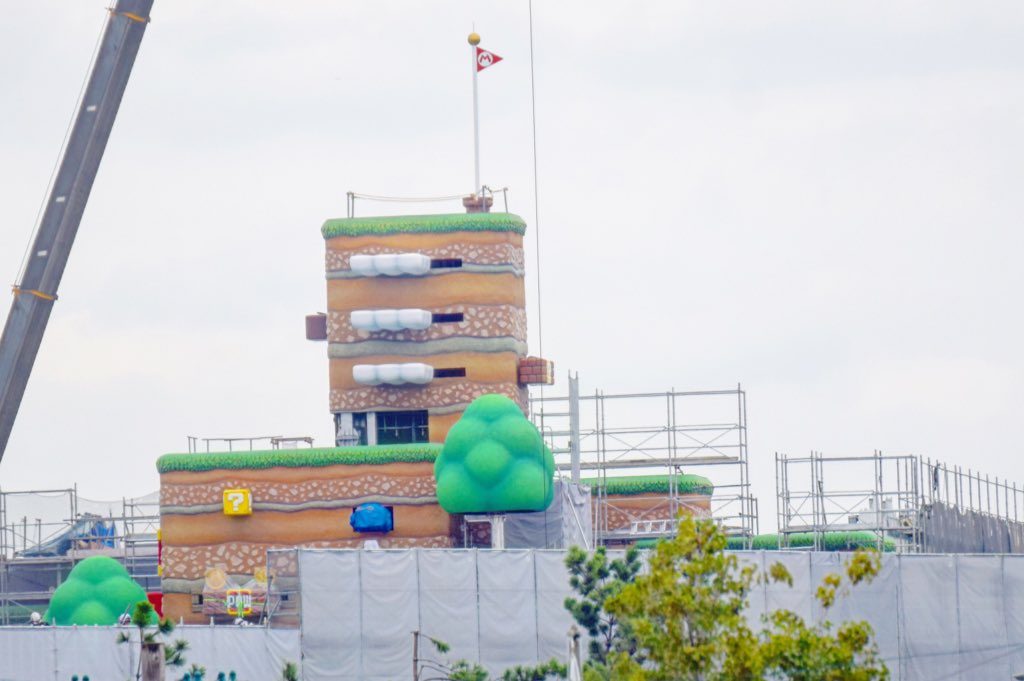 Things aren't anywhere near complete, but the flagpole is now up and just waiting for someone to jump on it. The traditional end of course feature marks the highest point of the land, placed atop an also familiar hill. While we've seen the strata of hill before, the moving platforms and even a question block are new — they show a promising level of dynamic imagery.
While nothing of the sort's been announced, Universal's no stranger to fireworks and nighttime sky spectaculars. Just imagine how great it would be to see Mario leap onto the flagpole, the end level music starting up with fireworks going off.
Watching Super Nintendo World slowly together through its construction phase is going to have to hold us over for now while we eagerly wait for the park to open sometime next year. Stay tuned, and we'll update you with the latest news as more details come to light.
Leave a Comment