The next season of the Pokémon anime seems like it's set to shake up the status quo a bit. As we learned at the start of the month, instead of focusing on a single new region (in this case Galar), it would feature all previous locales. Now, we may have gotten a better idea of just how big the show will get thanks to what seems to be a leaked poster.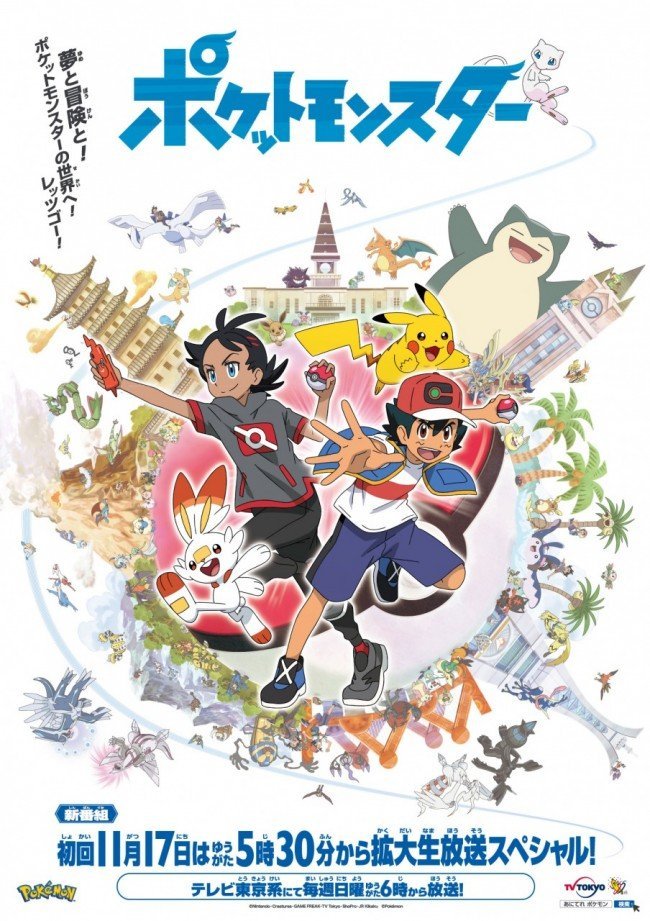 In the poster we can see Ash's new design alongside a new trainer wielding a Rotom phone + a Scorbunny, and the stylized globe in the background shows Pokémon and landmarks from the different regions, like Johto's Bell Tower.
The image isn't confirmed, as Serebii reports it just appeared on Japanese image boards ahead of the anime's expected reveal this Sunday, but it definitely looks professional enough and in-line with the information we already know. We'll be sure to bring you more news as it comes in.

Leave a Comment