We all joke about where certain games will be ported next — you can play a version of Skyrim on your Amazon Echo, for chrissakes — but even then there are some oddball matchups. Case in point: you can now play the first level of Studio MDHR's masterful old-timey platformer Cuphead with your Tesla.
Yup, just plug in a USB controller when you're stopped and presto — you (and a passenger) can try your hand at one of the best indie platformers in recent years. It can make a nice distraction if you're waiting for your car to charge, though the real daredevils might try speedrunning it at stoplights. (Please do not do that.)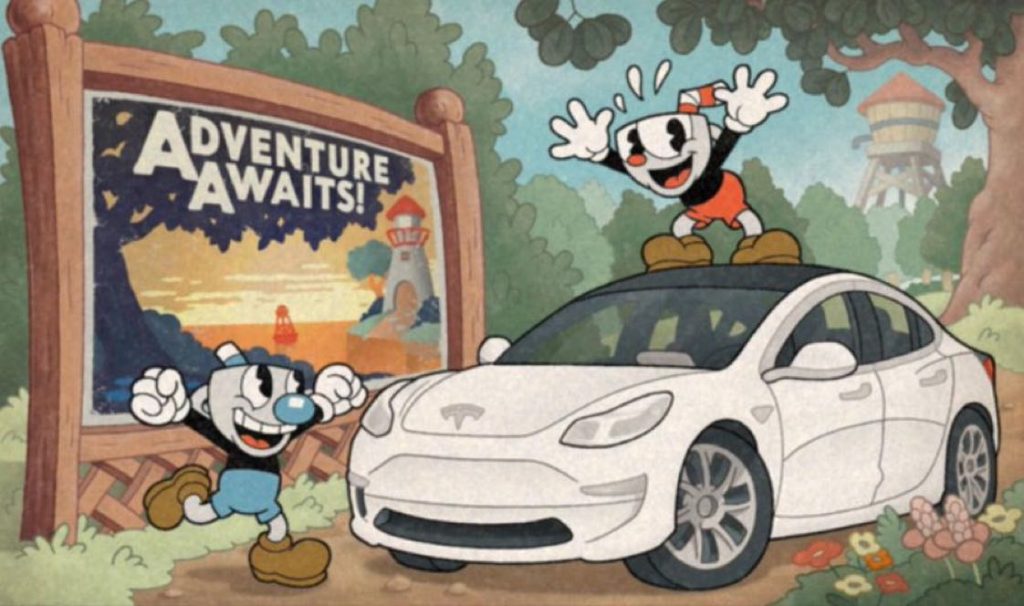 For all of you who do not own luxury electric cars that cost tens of thousands of dollars to own, you can pick up Cuphead on Nintendo Switch for the much more modest price of $19.99 (plus an extra $300 if you don't own the system, which is still 99%+ cheaper).
Leave a Comment