Your favorite event in Animal Crossing: Pocket Camp has returned! That's right, campers: a new scavenger hunt has begun and this time it's all about truffles, truffles, truffles.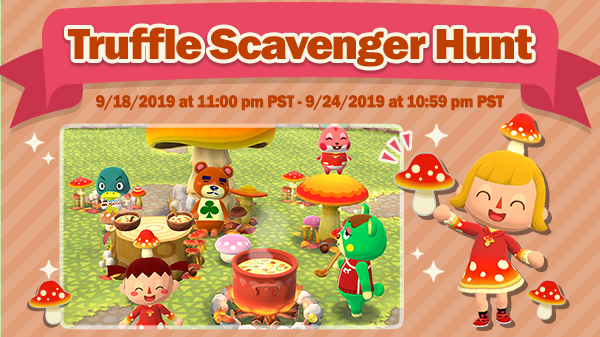 Simply scour your map and gather all the cute little truffle nuggets that are scattered everywhere. As you meet the truffle goals, you'll be able to use the nuggets to craft some super cute mushroom themed items, perfect for autumn! In turn, you'll also be able to acquire seasonal event materials by completing the goals. Hurray!
Check out the full item list: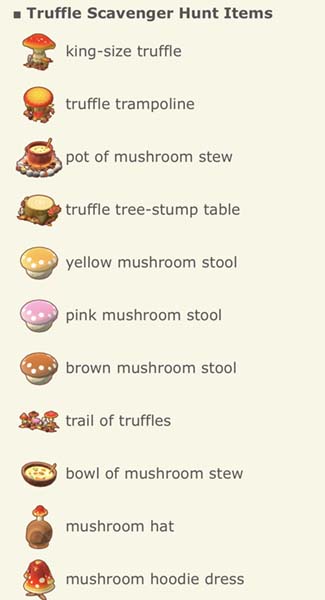 That truffle trampoline in particular is extra amazing, as you'll be able to watch animals bounce up and down among the fall foliage in total glee! Keep in mind, however, that Leaf Tickets will be required to craft truffle trampoline (150 Tickets) and mushroom hoodie dress (90 Tickets).
You have until September 25th at 12:59 a.m. to gather all the truffles and craft away to your heart's content. Make sure to check out your in-game notices for all the nitty-gritty details.
Good luck, campers!
Leave a Comment