The usual event cycle continues today with the brand new choco-mint themed scavenger hunt in Animal Crossing: Pocket Camp! You'll be hunting for those cute little gyroidite nuggets with the mint leaves adorning the tops of their heads. Collect enough and meet certain number goals, and you can use them to craft a number of items designed with the minty and chocolaty brown palette.
Have a look at this scavenger hunt's offerings: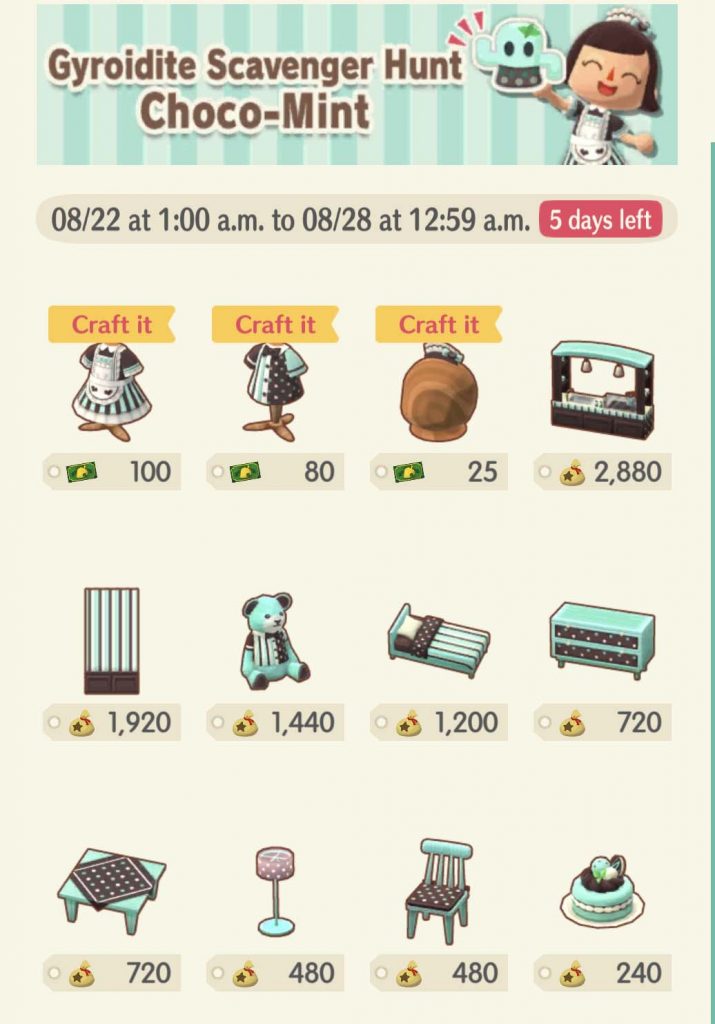 From the large choco-mint kitchen to that charming cake, you can't deny that all these items would make fine additions to any bakery themed camps!
Keep in mind that Leaf Tickets are required to craft the choco-mint lace hat, the apron dress, and the top. Other than that though, simply collect enough nuggets and you can acquire the majority of the items!
The hunt will run until August 28th at 12:59 a.m., which gives you just under a week to meet all those goals. Make sure to sign into the game to read all the nitty-gritty details.
Good luck out there, campers!
Leave a Comment