Hey campers, are you ready to open up your own bakery in Animal Crossing: Pocket Camp? Croissants, quiches, and lots of other sweet delights are awaiting you in the game's newest chance item — Beau's artisanal cookie!
Get a gander at the video advertising the treats:

The deer/antelope animal is bringing a slew of items consisting of everything you'd expect to see in a French bakery. From an oven, to a dessert display, to the huge 5-star bakery counter, you'll be able to transform your camp, cabin, or camper into a real bistro in no time!
Check out the full item list: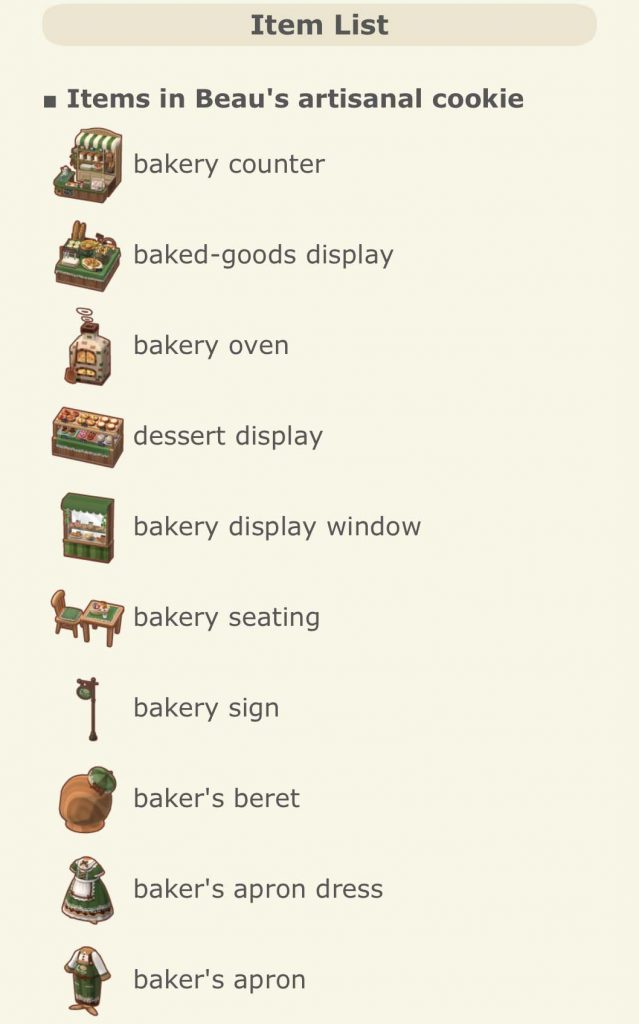 The bakery counter is this cookie's 5-star item. By acquiring it, you'll be able to view a special memory starring Beau, Fang, and Egbert.
Beau's artisanal cookie will be available in Pocket Camp until November 18th at 11:59 p.m., which gives you plenty of time to try your luck at getting your favorite items. Make sure to sign into the game to view the notice for all the details!
Have fun, campers!
Leave a Comment