The day is finally HERE! If you've been a longtime fan of Sanrio like me, you no doubt have a lot of sentimental attachments to old school characters like Little Twin Stars (Kiki and Lala) and Kerokerokeroppi (also known as Keroppi). Well, it's time to relive those happy childhood moments through Animal Crossing again, because the trio is finally making an appearance in Pocket Camp!

Just like Sanrio Character Collections #1 and #2, the characters are entering the game in a few ways. We'll run through all of them now:
Fortune cookies
You knew it was coming: Little Twin Stars and Keroppi have brand new fortune cookies dedicated to their cuteness in the Fortune Cookie Shop. From the 5-star couches to adorable apparel, Sanrio fans are bound to be tempted to use some of those precious Leaf Tickets while supplies last in-game. (Hey, at least we're getting a bunch of free Tickets through login bonuses!)

Check out the full item lists for both cookies:
Items to craft
If playing your hand at luck through cookies isn't your cup of tea (hey, I get it) and you want more of a "sure thing," then you can opt to use your Leaf Tickets to craft some of the new items themed to the Sanrio characters instead! The usual backpacks, walls, and floors are available under the Craft menu.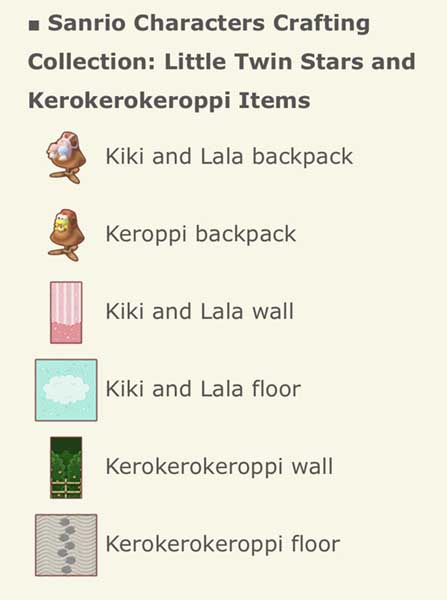 Personally speaking, I need all the Little Twin Stars items!
Characters goals
It's time to welcome two new animals to Pocket Camp! Available through the Sanrio Characters Goals, you'll be able to invite Étoile and Toby to your camp or cabin as you complete the new goals. Simply play Pocket Camp for two days in a row, acquire their maps for Blather's Treasure Trek, and reach a few other easy goals… and you'll have the two animals added to your contacts list in no time!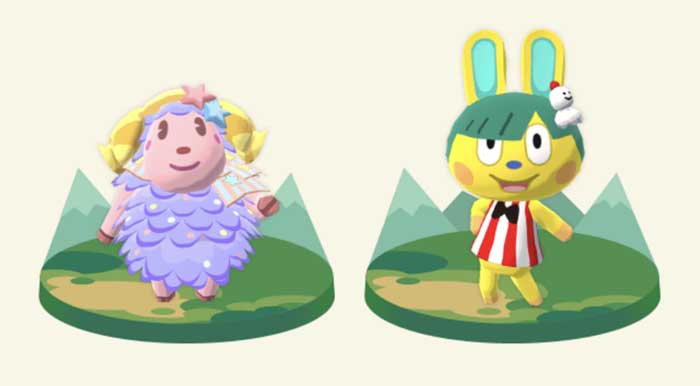 The event period lasts until September 2nd at 12:59 a.m., which gives you a few weeks to enjoy all this Sanrio sweetness around your camp. Make sure to sign into the game and check your notices to view all the nitty-gritty details.
Have fun out there, campers!
Leave a Comment