Funko's monthly rollout of new figures in its Day with Pikachu series continues this month, and this latest design is bringing something new to the table! Preparing for summer's end and autumn's arrival, 'Charged Up for Game Day' is giving Pikachu and football fans alike a new collectible to really appreciate.
It's time to get competitive, folks!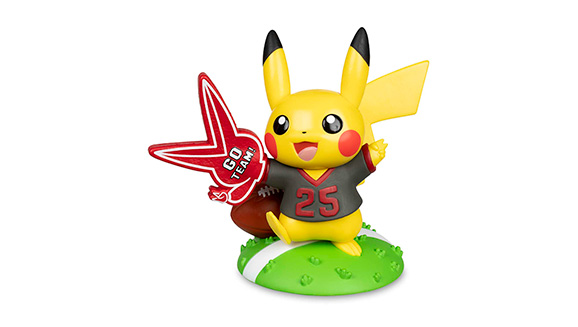 This might just be the first time the Electric-type is seen cheering on a football team, which makes the figure even more worth celebrating. Decked out in a No. 25 jersey, waving around a foam glove shaped like Mythical Pokémon Victini, Pikachu is most definitely the cutest 'mon to ever root for its team's star players!
There's no word yet on a release date for Charged Up for Game Day Pikachu, but stay tuned, as we'll be reporting back when the figure goes up for sale over at the Pokémon Center. You can also sign up for the PC Trainer Club newsletter to receive the latest news, including when new merchandise is in stock.
Leave a Comment