Hear those wings flapping and those sleepy owl snoozes? That can only mean one thing – it's time for Feh Channel! A surprise drop of the latest fifteen minute presentation on the near future of Fire Emblems has come tonight and there's a lot to get Summoners excited. Check it out for yourself:
The video was split into three parts. The first details that game's Summer Celebration event, or at least some of it. It's looking like a lot will be going on to celebrate the two and a half year anniversary of Heroes, including Daily Reward Maps, Daily Summoning Events, a Grand Hero Revival event, and a brand new Hero Fest. Anyone after characters, that means up to twenty orbs to gather up, the return of a dozen Grand Hero Battle characters (and quests to grab copies of them for yourself), and a rerun of some of last year's Focuses. As for Hero Fest, this is a great chance to grab Tibarn, Nailah, Surtr, and Fallen Tiki at a boosted rate!
A new mode was revealed as well, called Lost Lore. Players will be able to send out heroes to explore worlds from Fire Emblem games past. These won't be controlled expeditions though. Rather, you'll be sending them out to scout over the span of several hours. As they go they'll gather up extra items for you and build up to an automated face off against mystery opponents to wrap up the event. You'll also net yourself bonuses and benefits for using characters from the featured games, and your combined exploration time will earn even more rewards on top of that. It's fairly hands off, but free orbs are free orbs. Lost Lore will be available starting August 13th.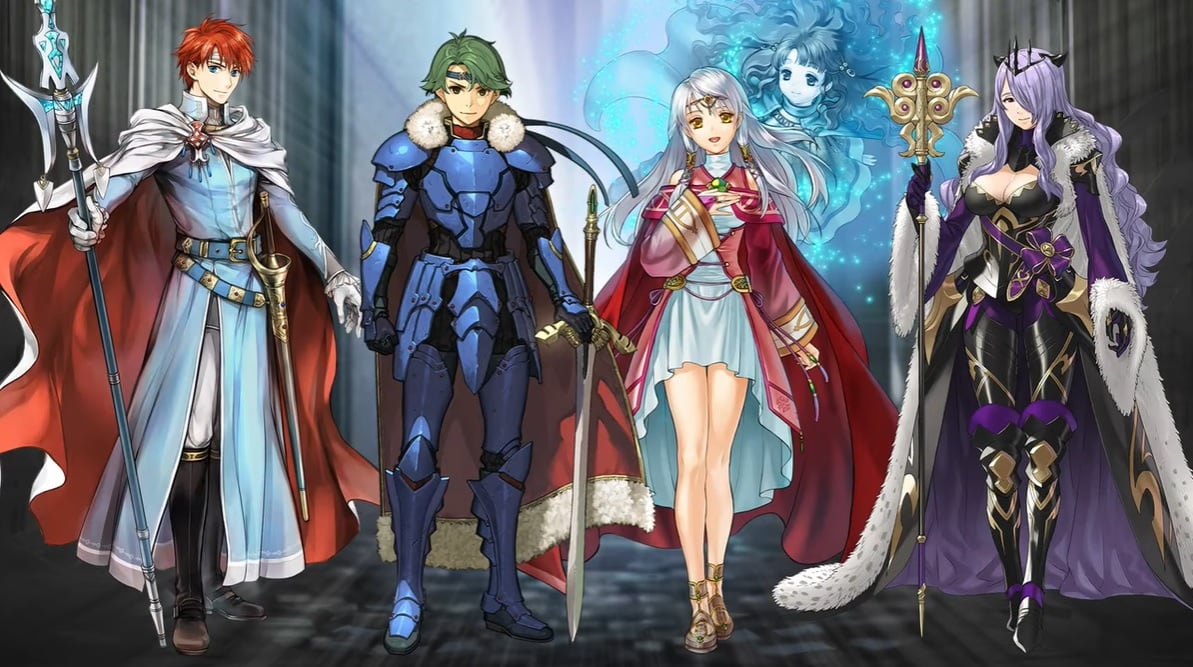 You're going to want those orbs too, because to close out this Feh Channel we were introduced to the Choose Your Legends Round 3 winner variants that will arrive in game later this month. They all seem to be going for a look befitting of royalty, and while they weren't detailed they look to be living up to their predecessors. Camilla will be colorless as a flaying staff user, Eliwood will be blue as a cavalry lance, Micaiah will be a flying green tome, and Alm will be a red infantry as he takes up Falchion again. They should be getting their own dedicated video shortly before they release, so stay tuned for that. And to wrap things up, it was confirmed that just like the previous Choose Your Legends winners players will be able to pick one of the four as a 100% free and guaranteed summon once they arrive.
That was all for this Feh Channel, and with Three Houses still on everyone's minds and Switches it's a great time to be a Fire Emblem fan. Be sure to check out full details in game all month long as these events start to roll out, and good luck getting what you want!
Leave a Comment