As the end of an era slowly approaches the Nintendo 3DS, we're beginning to notice changes taking place with the beloved handheld. Just today, owners of the system have received a new notification, announcing the discontinuation of the YouTube app.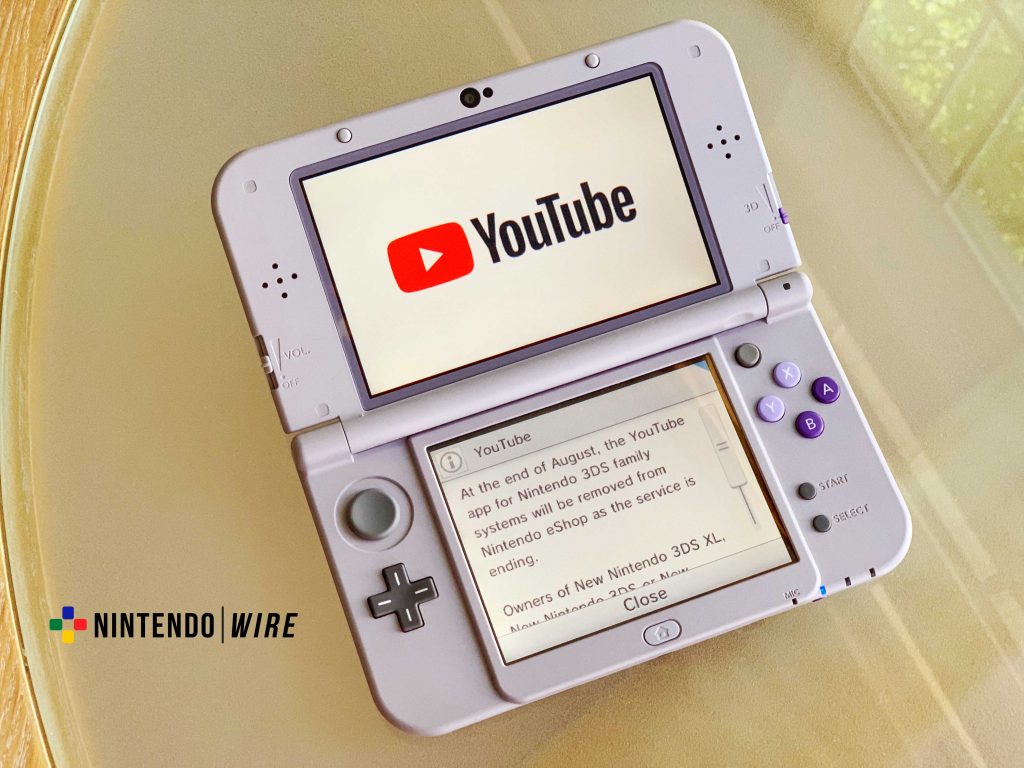 Here's the entirety of the message:
"At the end of August, the YouTube app for Nintendo 3DS family systems will be removed from Nintendo eShop as the service is ending.

Owners of New Nintendo 3DS XL, New Nintendo 3DS or New Nintendo 2DS XL systems will still be able to watch YouTube through the built-in Internet browser.

Thank you for using the YouTube app."
Those who reside in Japan have received a similar notice, with that one suggesting that users can continue using the following methods in the future: Nintendo Switch YouTube and Wii U YouTube. The service end date will end on September 3rd at 9 a.m. in the overseas region.
While we're enjoying our time playing a seemingly endless stream of games on Switch, we still can't help but mourn the loss of the 3DS. The YouTube app's end might be fast-approaching, but that doesn't mean our loyalty to the system and its incredible library of games has to come to a stop.
So long, 3DS YouTube!
Leave a Comment