Another garden event is among us, campers! This time, Isabelle is in search of pinwheetles and she needs your help to get them. Grow pretty morning glories and they'll produce the creatures that you can give the adorable pupper.
The first half of Isabelle's Garden Gathering tasks you with planting blue and violet morning glory seeds. The blue flowers will give you green pinwheetles, and the violet flowers will give you red pinwheetles. Once you gather up the creatures and give them to Isabelle, you'll be rewarded with a number of truly lovely event items (themed to morning glories) and other goodies, like flower food or seasonal seeds.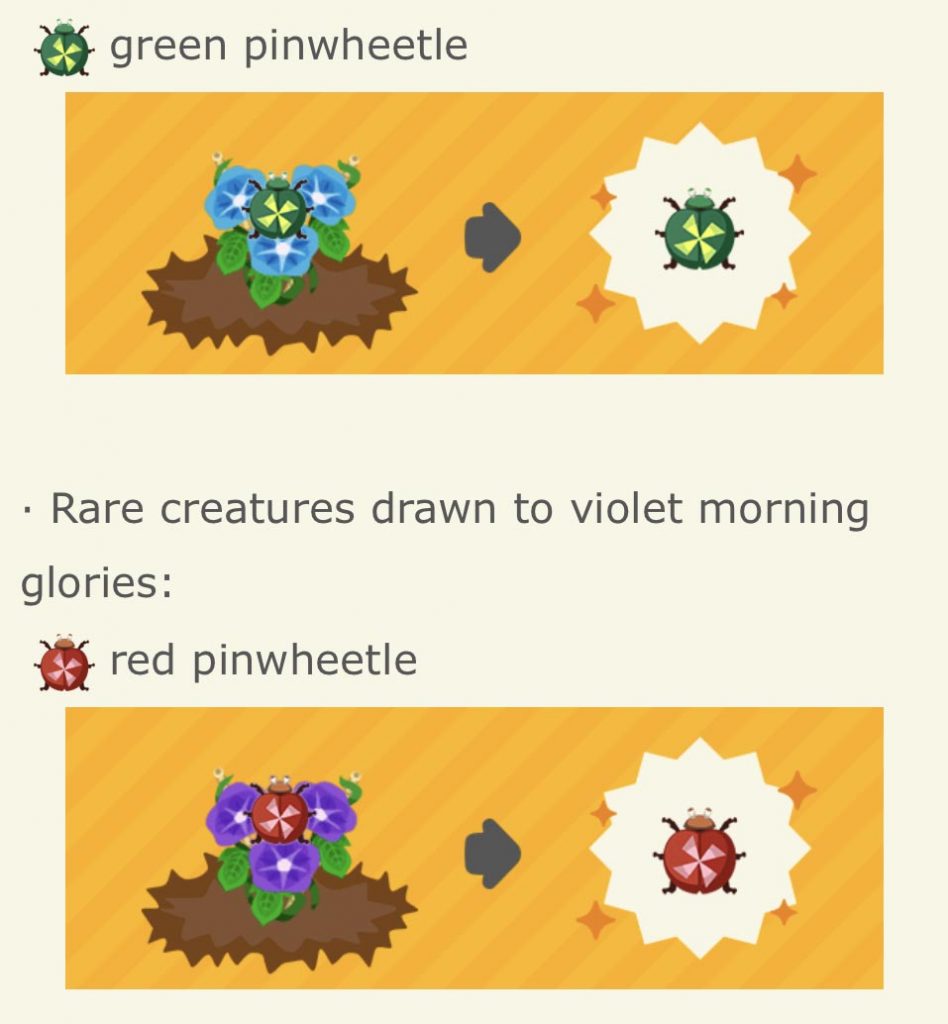 The second half of the garden event begins on August 4th and it will have you plant pink morning glories that will bring golden pinwheetles to your garden. Once you finish both the first and second halves of the Garden Gathering, you'll unlock those anticipated hard tasks that will offer you even more event items!
Isabelle will be wrapping things up on August 10th at 12:59 a.m., which gives you plenty of time to grow flowers, catch creatures, and help your friends meet their own garden goals. Make sure to check your in-game notices for all the nitty-gritty details!
Good luck!
Leave a Comment