Are you prepared for royalty? It's time your camp started looking like a luxurious abode! Julia's palace cookie has just been added to the game, so head over to the Fortune Cookie Shop in the Market Place to take a gander at its lavish offerings.
This time, the star is Julia, and she requires a whole lot of beautiful things, as she's a true queen in Animal Crossing: Pocket Camp. She's not about to settle for any regular kind of kingdom either; she wants something a bit more exotic!

Have a look at the cookie's full item list to get a better inkling of what you can expect when you take a chance at opening up a cookie:
This cookie's featured item is none other than the decorated magic carpet. By acquiring it, you can view the special memory starring Julia and watch the queen's dream come true!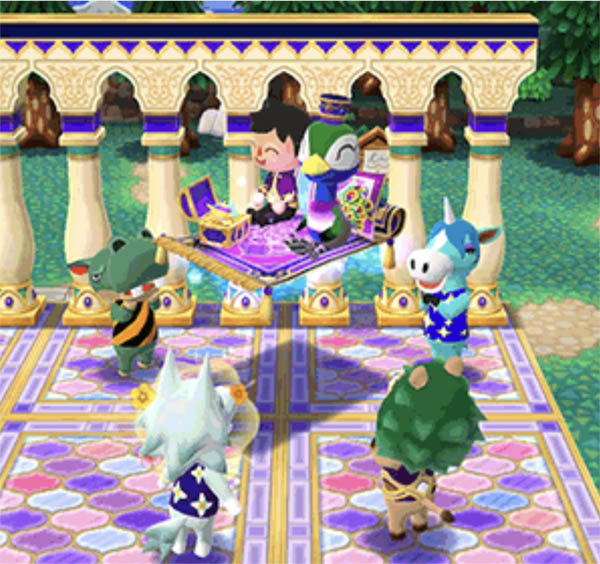 Julia's palace cookie will be available in the game until October 31st at 12:59 a.m., giving you plenty of time to try to "win" your favorite items. Have fun, campers!
Leave a Comment