Funko's latest A Day with Pikachu addition has arrived at the Pokémon Center's online store! After waiting all July for the page to go live, the sale listing was finally made available today.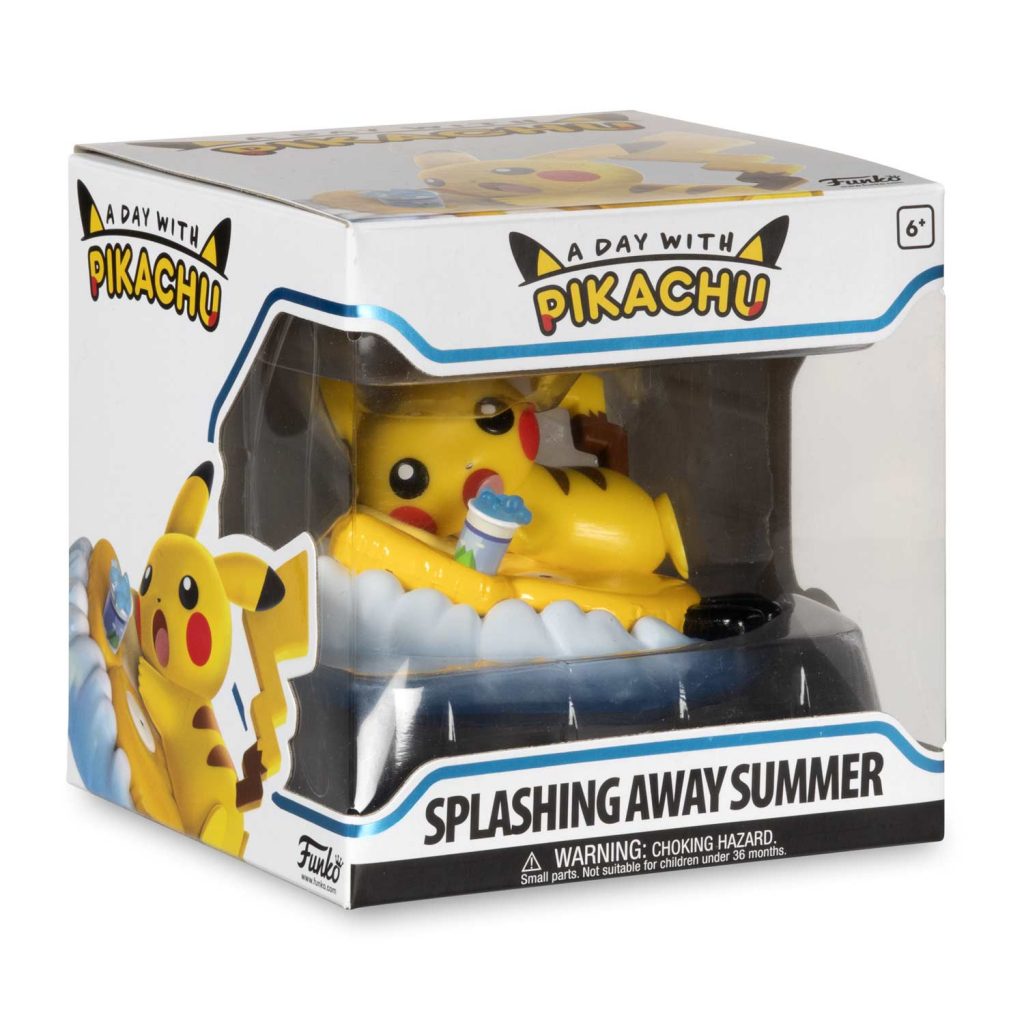 Wave Goodbye to Summer!
Surf's up for Pikachu at the end of the sunny season, but it better hold on tight to that Psyduck float toy, or it might take a spill! Oh no…its Fresh Water is already tipping. Be careful out there, Pikachu!
(Not sure why summer is on its way out already with it only being July…)
Sadly, it looks as though the figure is out of stock at the time of this writing; however, it's possible that more will become available at a later date. You can be sure that we'll be sending out notifications as soon as that happens, so make sure to stay tuned to both our Twitter account and the Splashing Away Summer Pikachu page at the Pokémon Center for updates!
Leave a Comment